Love's not easy. Just celebrating it can feel complicated. How do you show someone how much you love them? Like, really, really love them. Unfortunately, nothing seems to be enough to equate to that level of love. However, there is good news. Valentine's Day was never meant to equate but to celebrate that love.  Valentine's Day 2022 Specials
So, it's our pleasure at Bullfrog + Baum to help with ideas on how to best commemorate that relationship—whether it's a new flame or a roaring fire, we have you covered.
Zacapa Moments Cocktail Kit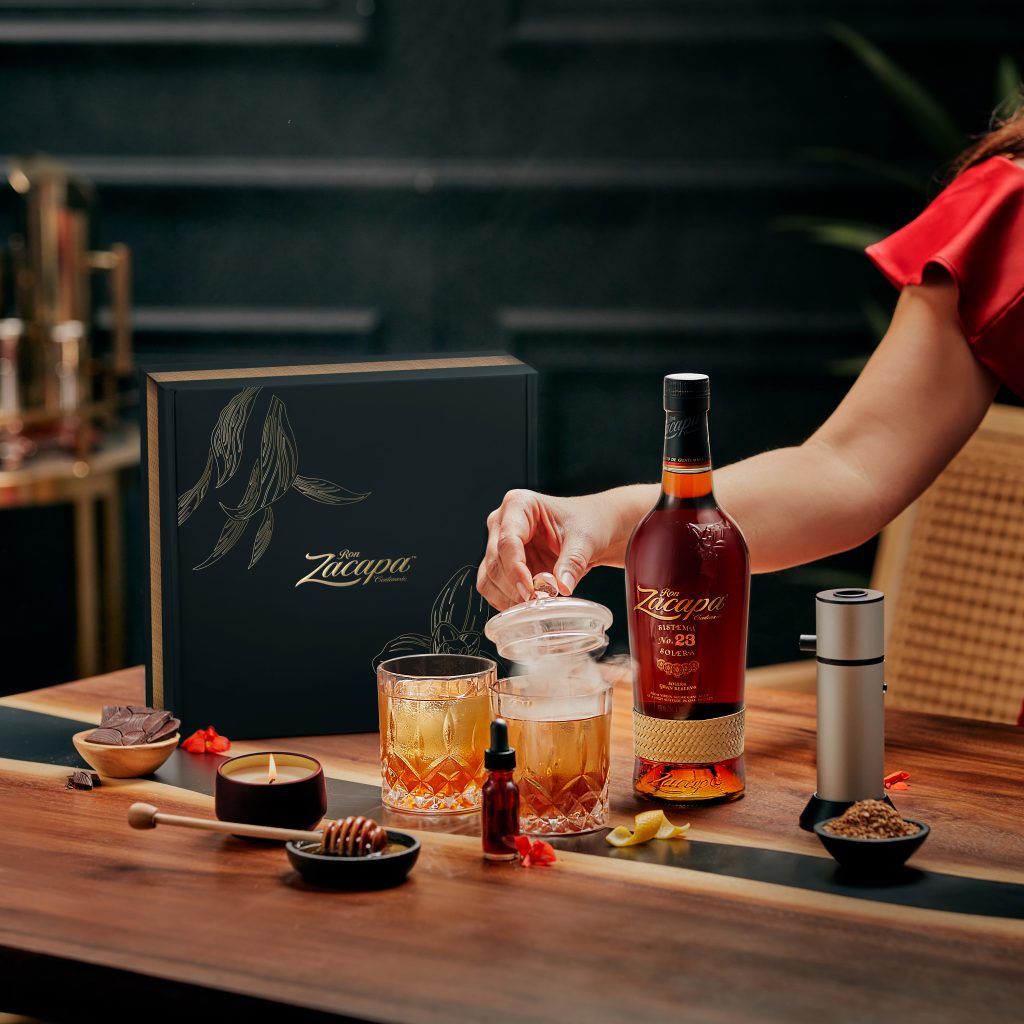 This Valentine's Day, your evening of romance starts at home with the limited-edition Zacapa Moments Cocktail Kit. The bespoke gift set contains everything needed to craft your very own Zacapa No. 23 Rum Smoked Honey Old Fashioned—a rum twist on a whiskey classic inspired by Zacapa Rum's home in Guatemala—alongside sweet and savory touches to make this Valentine's Day a night to remember. Now available on ReserveBar for $99, it includes a cocktail smoker, mini cloche lid, two double Old-Fashioned glasses, candle, 75% Guatemalan dark chocolate, detailed instructions for a cheese & charcuterie pairing from Zacapa Global Ambassador Chef Grace Ramirez, and a curated Valentine's Day playlist.
Honeymoon Chicken
Honeymoon Chicken is committed to celebrating every moment, and what's a better excuse to celebrate than LOVE? Beginning on Valentine's Day and lasting throughout February, enjoy a romantic dinner in the "Honeymoon Suite," a VIP and elevated Honeymoon Chicken dining experience. The suite also offers the option to enjoy The Honeymooner Combo, an upgrade to the Honeymoon Chicken Bucket (8 pieces of fried chicken, four rolls, three sauces) with a 1/2 bottle of Veuve champagne. This meal brings "funky meets fancy" to a whole new level of romantic. And who doesn't love fried chicken? Available Feb. 14 then throughout the remainder of February.
Burger & Lobster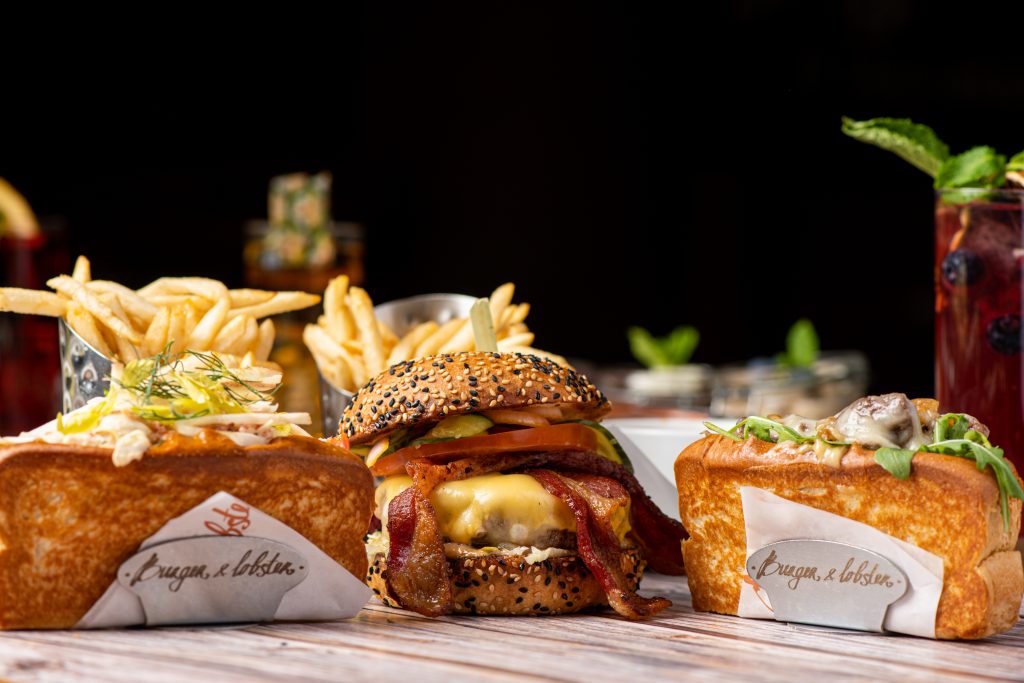 Share the love (and lobster) this Valentine's Day when you get the best of land and sea with Burger & Lobster's five-course Chef's Tasting menu for two, including Oysters & Caviar, Burrata, Lobster Bisque, and entrees and desserts. In addition, enjoy the Prime Combo for Two, which includes a curated chef selection of two entrees and desserts for an elevated surf and turf experience. Available Feb. 14.
Black Tap Craft Burgers & Beer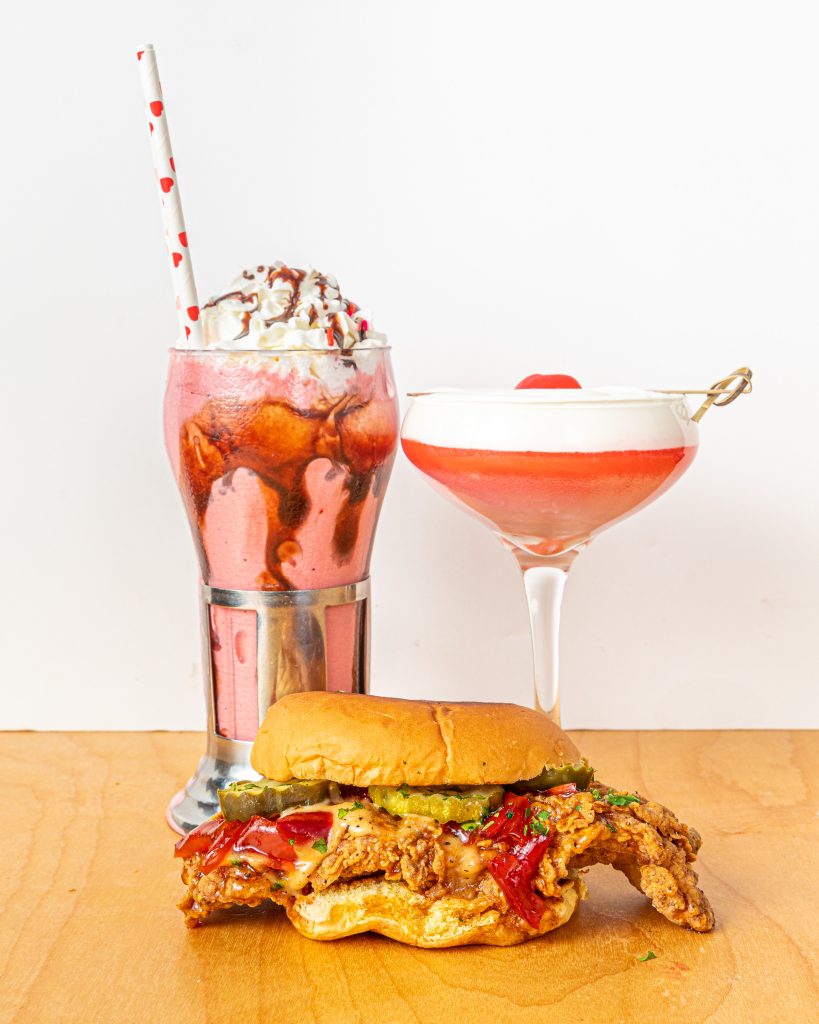 Black Tap locations from coast-to-coast (NYC, Las Vegas, and Anaheim) will be offering two specials throughout February—the Truffle Hot Honey Chicken Sandwich and a Red Velvet Cake Batter Classic Shake. In addition, an over-the-top Red Velvet CakeShake will also be available on Valentine's Day weekend.
PDA Pizza at The Hugh
From Feb. 7-14, pick up a heart-shaped pizza from PDA Slice Shop at The Hugh for a fun way to share your love. Hopeless romantics can choose from cheese, pepperoni, white, veggie, vegan, and meatball options. Available for pick up or delivery.
Yardbird and CHICA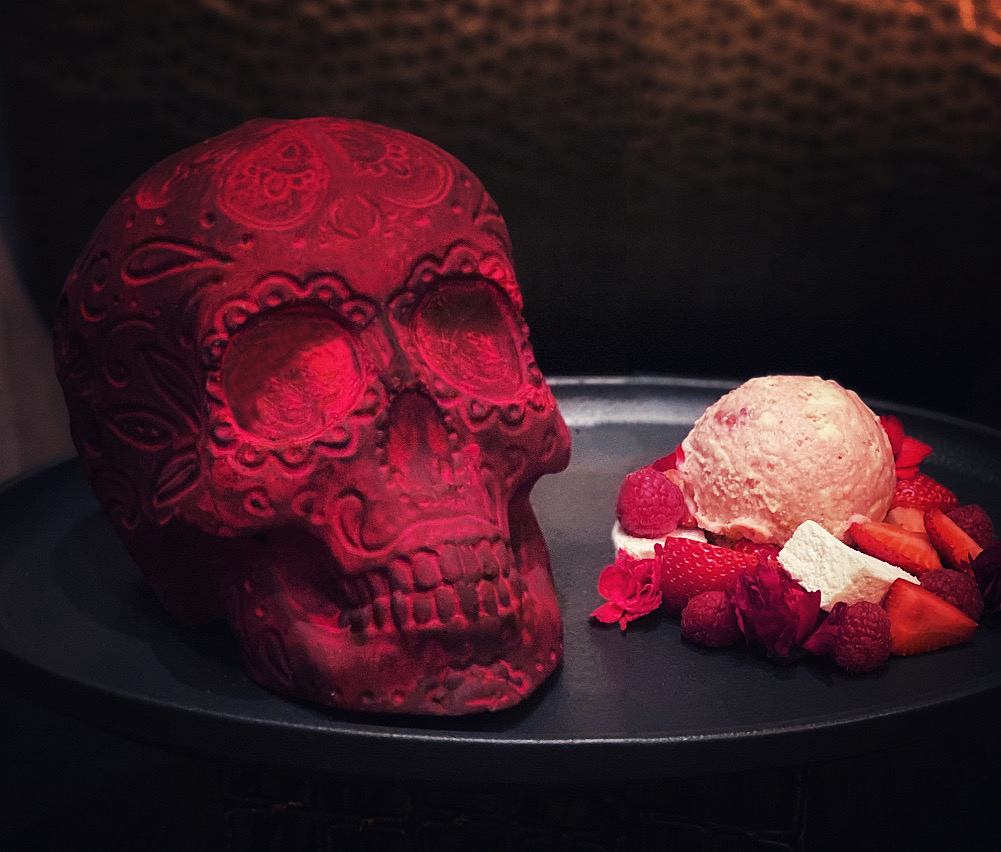 Elevate Valentine's date night as Yardbird and CHICA restaurants will be offering a selection of special prix-fixe menus and a la carte options. Standout dishes include CHICA's Seafood Plate and Chocolate Seduction dessert; and Yardbird's Fried Chicken and Caviar and Lobster Orecchiette (Available Feb. 14, offers vary by location. All menus are linked here).
Hudson Yards Grill
From Feb. 11-14 at Hudson Yards Grill, enjoy a special dessert for two, including the Strawberry Shortcake with chocolate-covered strawberries. Reserve your table today and make Valentine's Day extra special.
Porter House Bar and Grill
Take advantage of Porter House Bar and Grill's à la carte menu so that you and your loved one can get exactly what you want. From your favorite Porter House classic to shareable dishes for two, like the USDA PrimeCote de Boeuf with marrow bone and red wine reduction or the decadent Butter Poached Lobster with Burgundy truffle mashed potatoes. Don't forget to pair your special meal with a bottle of Cabernet Sauvignon and end it all with Porter House's Chocolate Layer Cake with Brooklyn Blackout frosting and vanilla icing. Was that your stomach we just heard?
Skirt Steak
Make it a no-fuss date night with no surprises (at least of the culinary kind!), head to the recently opened Skirt Steak—Laurent Tourndel's personal take on the classic steak restaurant. The menu features only Skirt Steak prepared to perfection, so forget that crazy 5-course fancy prix-fixe! Instead, dive into the signature sauce, market greens, and unlimited hand-cut french fries ($28/pp).  There are veggies too, and a roving dessert cart you won't want to skip ($9 for each). Don't eat meat? Don't fret. They've got you covered with Tourondel's still-satisfying cauliflower steak.
Valentine's Day 2022 Specials