Unprecedented. Unique. Challenging times.
These are the words we hear now, more often than we would like, but they are true. The world has changed, and the hospitality industry has been enormously affected.
But hospitality is evolving, and so are we, adapting how we work to best respond to the needs of our beloved industry and to help you navigate the road ahead.
Travel will come back. The pleasure of dining out will return. Gathering at your favorite local bar will once again take place. And we are here to help along the way.
In our 20 years of business, we've weathered many storms and have learned quite a bit in the last two decades. With this knowledge and our team of extraordinary professionals, we've created a suite of new services designed to meet your current marketing communications goals in a timely, budget-friendly way.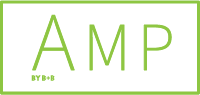 A three-month recovery program that ingrains our team alongside yours, providing consulting, internal and external comms strategies, and execution of media relations, influencer relations, social media, and select marketing tactics. It's all bundled together for one packaged price and designed to be a short-term solution for re-establishing your brand in a crowded place.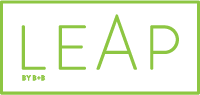 For close to two decades, LEAP has launched the freshest concepts, setting new restaurants up for success in any city. The 45-day intensive program combines strategic media relations, influencer relations, and local marketing to break through the clutter and capture the attention of your soon-to-be regulars.

A first-of-its-kind subscription service that gets your existing restaurant or hotel the ongoing PR and marketing support it needs while watching the bottom line. Cost-effective yet impactful, it is the ideal solution for those with limited budgets and news that ebbs and flows.
Ready to learn more? Let's talk.
Email HopOn@bullfrogandbaum.com or call 917-992-3463 to connect with Jennifer Baum and our senior team.
New Services