Weekdays are incredibly important to our lives, as they make up the majority of our workweeks. Although they are often looked at as mundane and filled with obligations, it still requires some weekday essentials.
Weekday essentials are the items that we need to have a successful day. For some of us, these items are so commonplace that we rarely reflect on why they are important or how much our lives depend on them. However, when taken for granted, weekday essentials can take away from the efficiency and enjoyment of our days. Without them, our days would be disorganized and chaotic. On weekdays, our daily routine begins by ensuring we have all of our necessary items with us.
No one keeps their cool in the office quite like Marketing Manager Zack Aberman. Zack works closely with our client, Ketel One Vodka. Here's the spill of his weekday essentials. #TeamBullfrog loves his sleek, minimalist style!
From left to right: Computer case by Incase, wallet by Gucci, headphones by Beats by Dre, key ring by Off-White, Ketel One Vodka, glasses by Warby Parker, planner by Urban Outfitters, backpack by Gucci.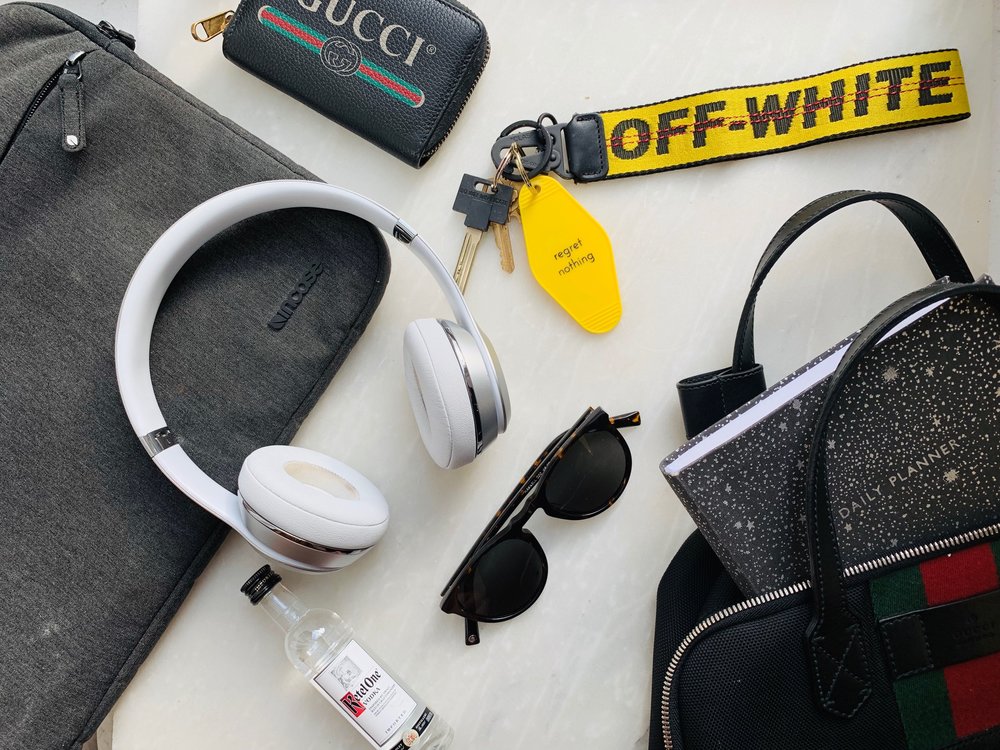 Having these few items makes running errands or having meetings much simpler throughout the weekdays.
Check out other editions of The Spill!