Before a restaurant was a place to eat, it was a thing to eat. The term "restaurant" stems from the French verb "restaurer," meaning "to restore." Thus, "a restaurant" meant "food to restore." According to culinary legend, a broth or "bouillon" was an inexpensive dish served by street vendors who promoted the health and restorative benefits of this warm concoction. And with the cold weather finally making an appearance, we're bringing the word "restaurant" back to its roots. Here's to the food that warms us from the inside out and wards off those nasty winter colds –  It's soup season!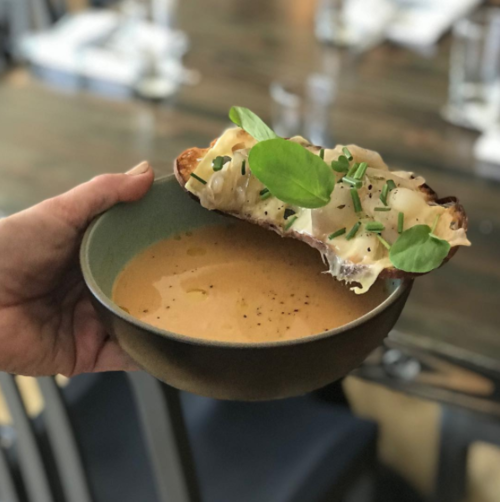 Photo courtesy of OAK at Fourteenth
OAK at Fourteenth
Looking for the perfect après -ski snack? Head over to OAK at Fourteenth in Boulder for Chef Steven Redzikowski's take on French onion soup. Only seasonal and local ingredients are used in this warming winter soup, which is prepared with onion veloute, caramelized shallot, gruyere crostini, and watercress.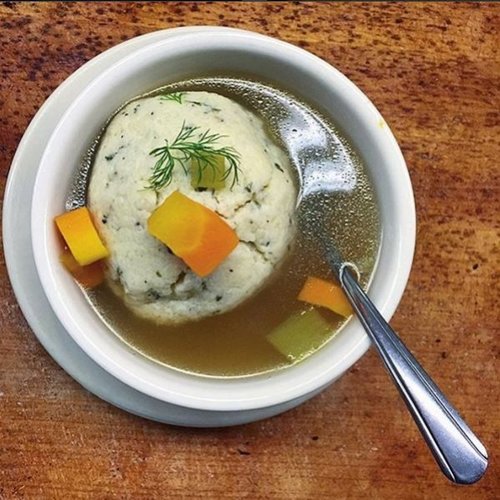 Photo courtesy of Katz's Delicatessen
Katz's Delicatessen
You really can't go wrong with a classic matzo ball soup. And what better place to get some (besides a Jewish mother's kitchen) than at Katz's Deli? And with their nationwide shipping, anyone, anywhere, can get their fill. Trust us. Not only is it delicious, it really does keep colds away…it's not called Jewish penicillin for nothing!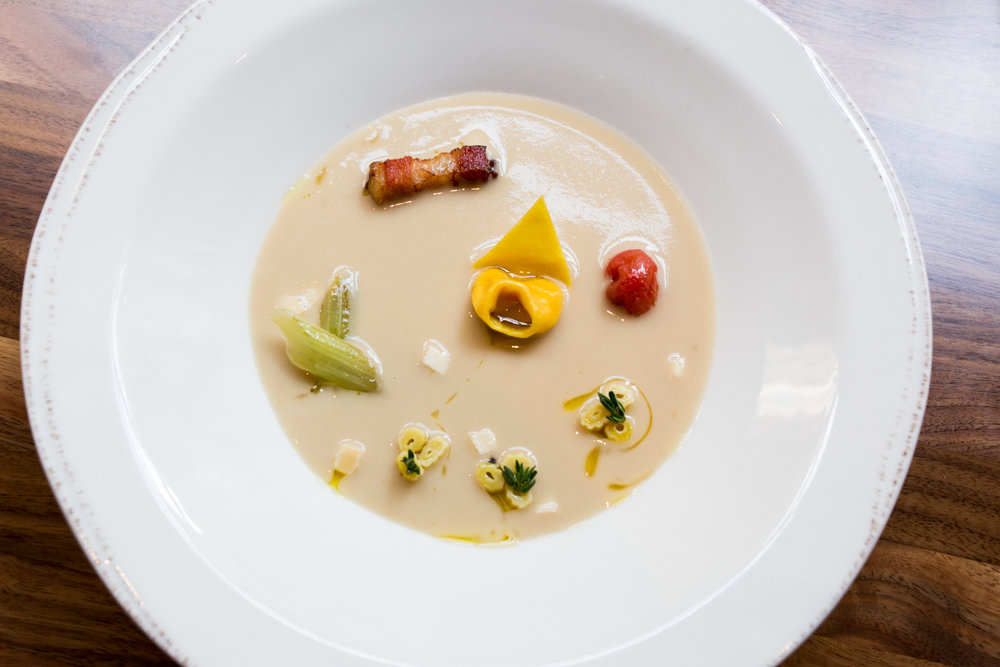 Italienne
The always-creative Chef Jared Sippel of Italienne takes a modern spin on Pasta e Fagioli, a classic soup made with Cannellini Beans, Soffritto, and Parmigiano-Reggiano. Beautiful and satisfying at the same time. We call this next-level comfort food at its best.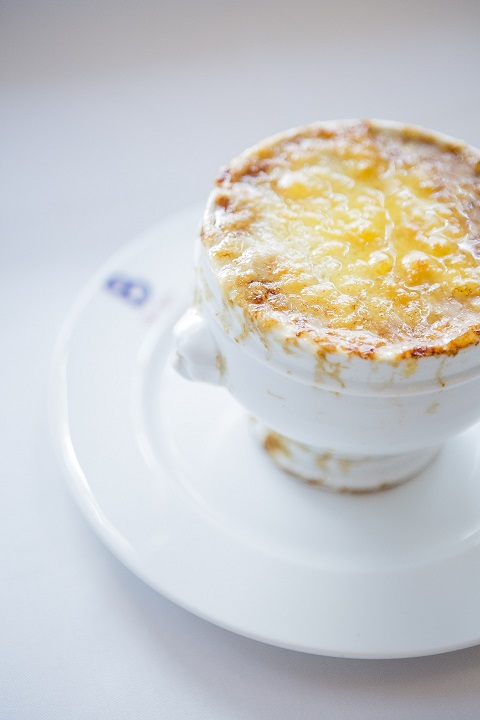 Photo courtesy of Benoit
Benoit
Indulge in a classic French Onion Soup Gratinée at Alain Ducasse's Benoit. The Parisian bistro's version of this beloved French comfort food is near perfection with its bubbling, golden crust of cheese, a heady aroma of caramelized onions, and a rich, homemade beef broth. A perfect pick-me-up for the colder days ahead.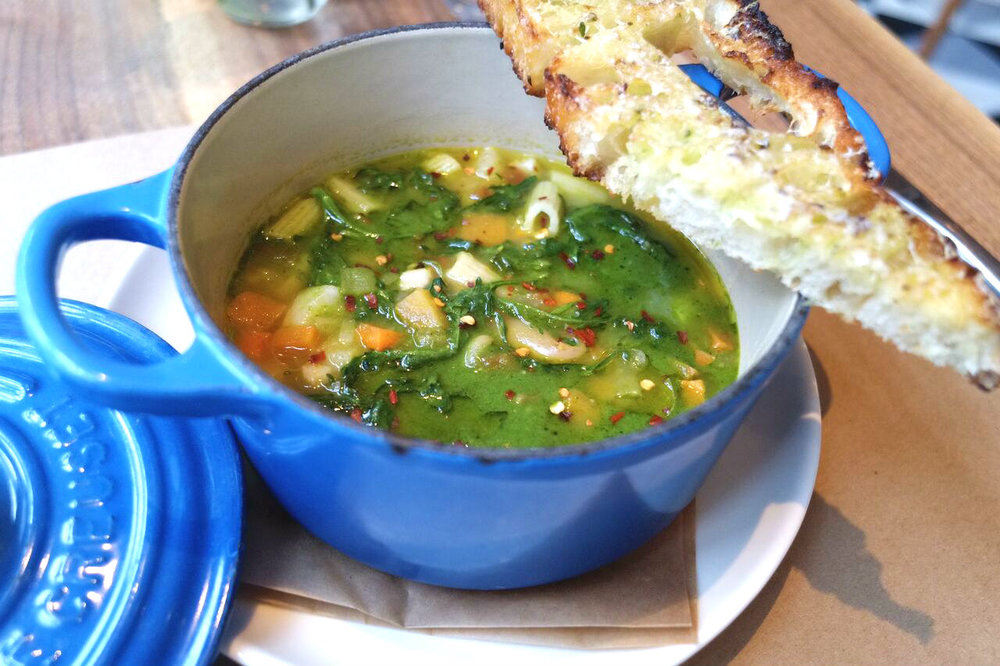 L'Amico
L'Amico takes a traditional approach with their Pasta e Fagiolo – serving this hearty pasta stew in a mini Le Creuset cocotte brimming with cannellini beans, plenty of greens, and crostini for dipping. Go ahead and double-dip. We won't tell anyone.