A wise man once said, "If life gives you limes, make margaritas." We couldn't agree more. So this National Tequila Day (July 24), we're taking Jimmy Buffet's advice and indulging in a margarita (or three). We asked our team of (self-described) cocktail aficionados to share their favorite margs and what makes them so special. 
Lauren Sikora, VP, Operations + Accounts
Favorite Margarita:  The Signature Blue Moon at Blue Moon Mexican Café
This local "chain" with a few locations in NJ and NY, and one by me in Wyckoff, NJ has by far the friendliest and most dedicated staff.  Their signature Blue Moon Margarita is a classic. It's simple, well balanced, and always hits the spot…it's like the steadfast friends you always want at dinner because they're fun and just always complement the evening.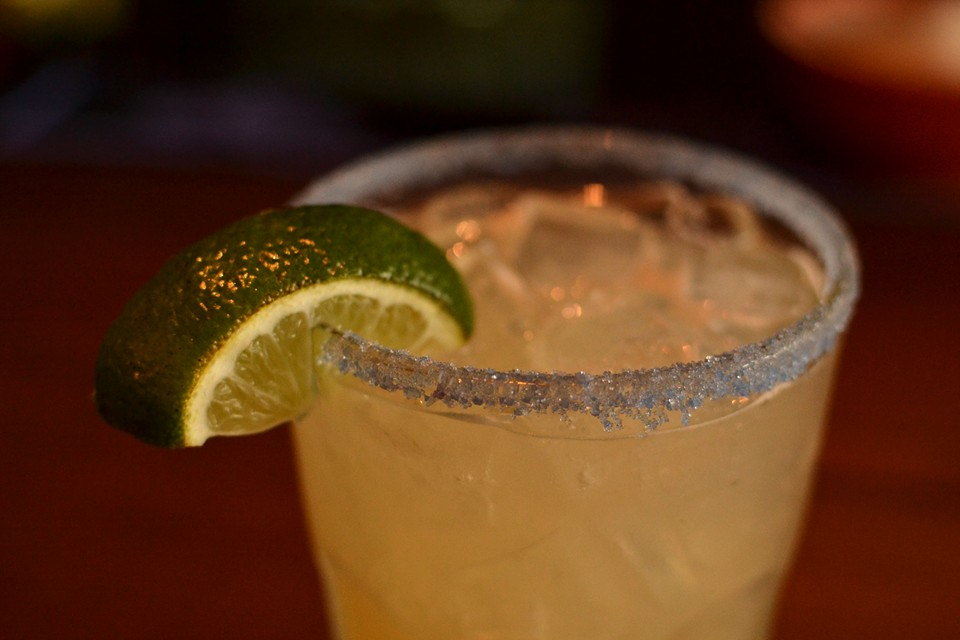 Jamie Weber, Account Coordinator
Favorite Margarita: The Broken Heart at Lolita in Boston
The pink sugar rim perfectly balances the acidity of the lime and raspberry. Plus, it's pretty!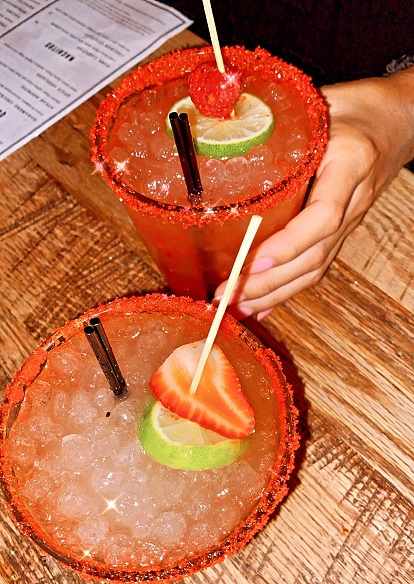 Nicole Leven, Director, Strategic Partnerships, Programing + Culture
Favorite Margarita: Frozen Margarita at 5 Burro Café in Forest Hills, NY (Queens)
I've been going to 5 Burro for at least 15 years and their frozen margs are by far my favorite. Large Mason jar glass with handle, not tooooo frozen, easy to sip, and perfectly boozy. PLUS, if you're lucky, you'll get a little surprise in your marg – see below. (I would have 100's of these by now if I was collecting them!)
Aik Wye Ng, Managing Director
Favorite Margarita: Margarita at BBF
This cocktail at Michelin-starred chef Chikara Sono's new restaurant and bar is refreshing, flavorful, and has a tinge of umami flavor.
Kelly Lavin, Senior Director, Accounts + Biz Dev
Favorite Margarita: Perfect Margarita at Margaritaville Resort Times Square
As the name suggests, it truly is the perfect one. It's perfectly balanced between sweet and sour, with just the right amount of salt and a beautiful lime wheel for an added visual. I could drink these poolside all day long!
Laura Maurer, Digital Strategist
Favorite Margarita: Don Pepino at Chavela's
It's not technically a margarita, but this refreshing cocktail, which is made with tequila, cucumber, cilantro and fresh lime, is absolutely perfect for summer days.
However you decide to celebrate National Tequila Day, make sure it includes a few tasty margs made with a top shelf tequila. And be sure to share your favorites, as our team will want to do some taste testing…