It happens every summer. Back-to-school shopping and pumpkin spice start to creep into sight, while cool evening breezes are sure signs you'll need to dig out your favorite sweater soon. Before we know it, we're asking ourselves, "Are those leaves changing color?" Although summer's end is inevitable, it doesn't need to mean the end of outdoor adventures. In fact, after this year's heat waves, a fall vacation with plenty of leaf peeping may be precisely what we need. 
So we've put together a list of properties along the East Coast that are perfect spots to witness the fall foliage. Each property outlined below has architecture rooted in American history yet includes renovations ready to accommodate the discerning modern traveler. So pack your bags (with that favorite sweater) and prepare to soak in the crisp, fresh air.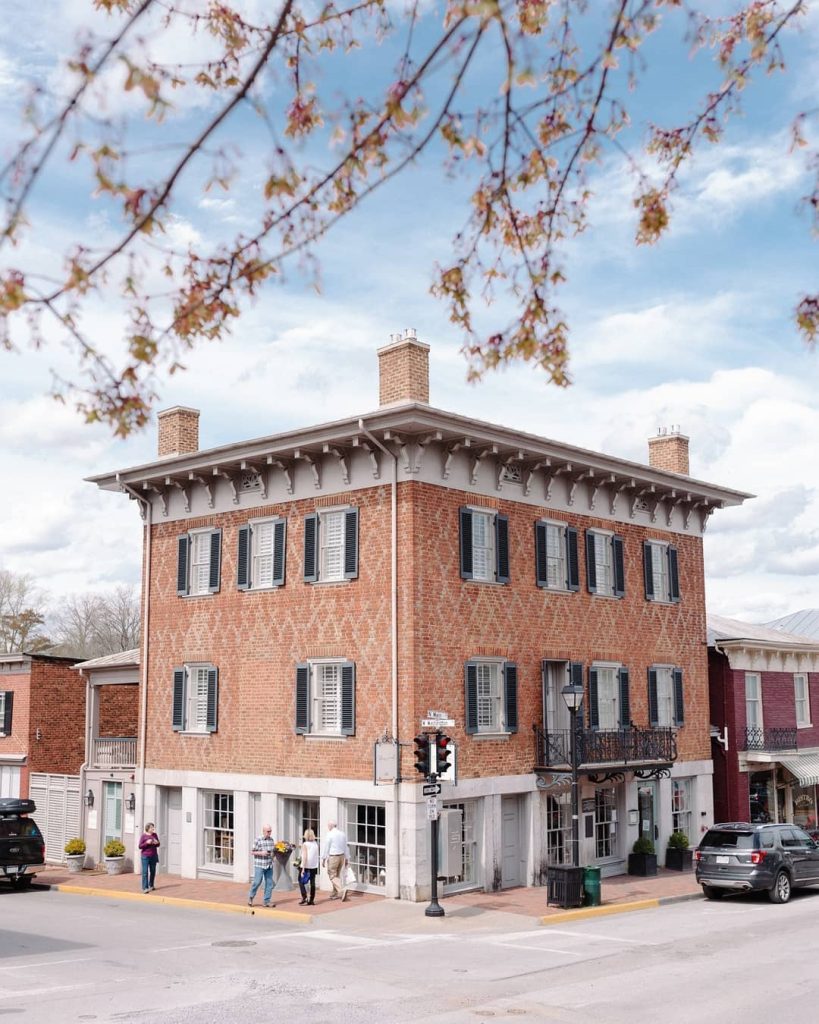 The Georges, a historic inn located on quaint Main Street in Lexington, Virginia, nestled in the Shenandoah Valley and owned by native Virginians, offers its guests a charming small-town escape steeped in American history yet bustling with activity. The three-building, 21-room property combines restored historic architecture with rooms and suites that are each uniquely designed (no two are alike) with modern amenities to reflect the duality of the destination.
Local-inspired, seasonally driven dining at The Georges' Haywood's (a name that nods to the owner's father) and TAPS are part of the bustling culinary scene. At the same time, Washington and Lee University and Virginia Military Institute are within walking distance. Just a short drive away is an outdoor adventurer's paradise for those looking to hike, fly fish, river paddle, visit local breweries and wineries, and partake in equestrian experiences, making The Georges an ideal base for that fall vacation. 
Getting to The Georges provides a chance to unwind and take in the neutral scenery afforded by the surrounding valley and the Blue Ridge Mountains. The Georges is a two hour road trip from Richmond, VA, a three-hour road trip from Washington, DC, an hour road trip from Charlottesville, VA, and a short fifty-minute drive from Roanoke-Blacksburg Regional Airport.
To learn more, visit https://thegeorges.com or follow The Georges on Instagram.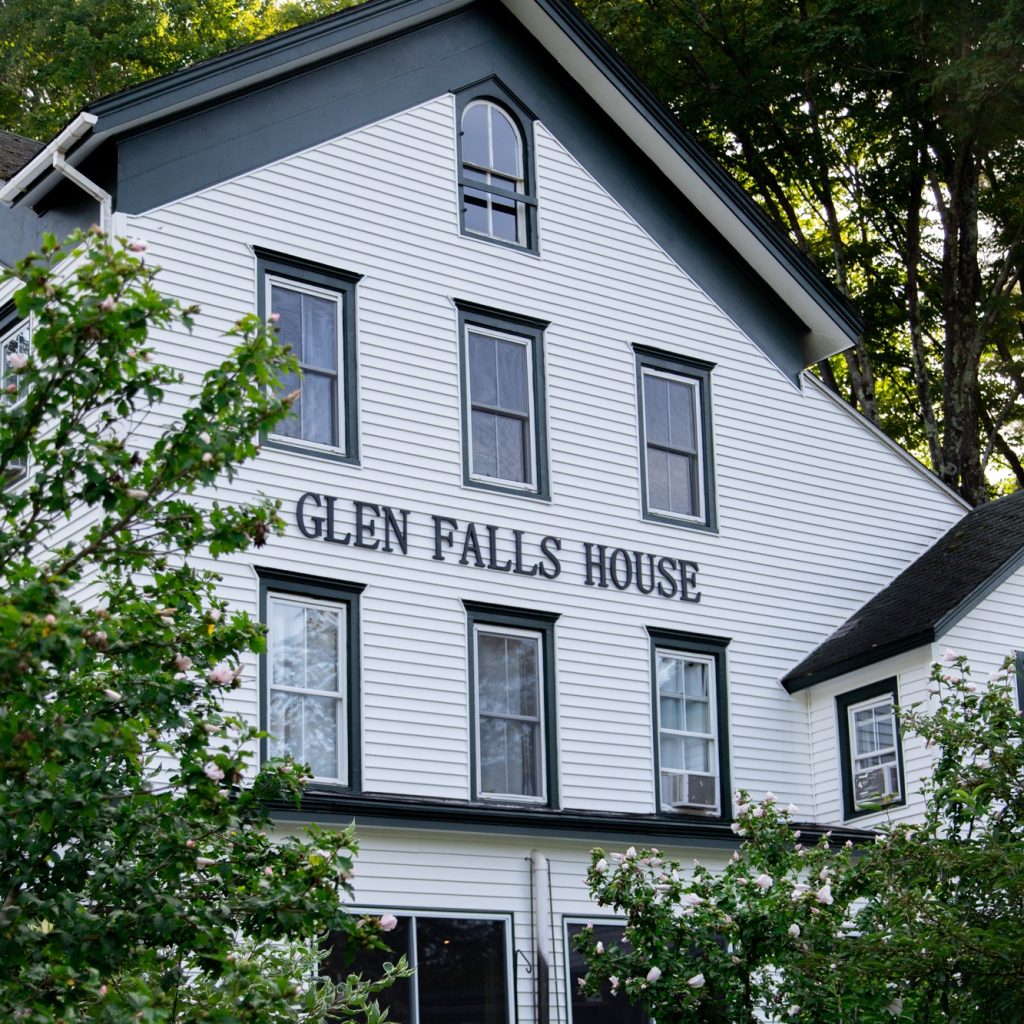 Glen Falls House is a timeless Catskills hotel revitalized for contemporary travelers. The hotel blends quirky design and classic charm, celebrating a storied past while welcoming a new generation of family and friends.
Glen Falls House is situated on 47 acres of pristine wilderness and offers plenty of reasons to get outside while surrounded by miles of hiking and biking trails, spectacular waterfalls, natural swimming holes, and cozy bonfires.
The renovated main house, tavern, cottages, and hilltop motel rooms make it a charming destination for weekend getaways, family vacations, weddings, concerts, creative retreats, and special events.
Glen Falls House was built in 1881 as the Ernst family farmstead; later, in the 1940s, the Sulger family converted the property to a hotel, adding a pool, tavern, shuffleboard courts, tennis courts, and additional guest quarters. With a nod to the past in every stage of the property's continuous revitalization efforts, the team is committed to celebrating this history while inviting the next generation to join in starting new traditions.
To find out more, visit https://www.glenfallshouse.com.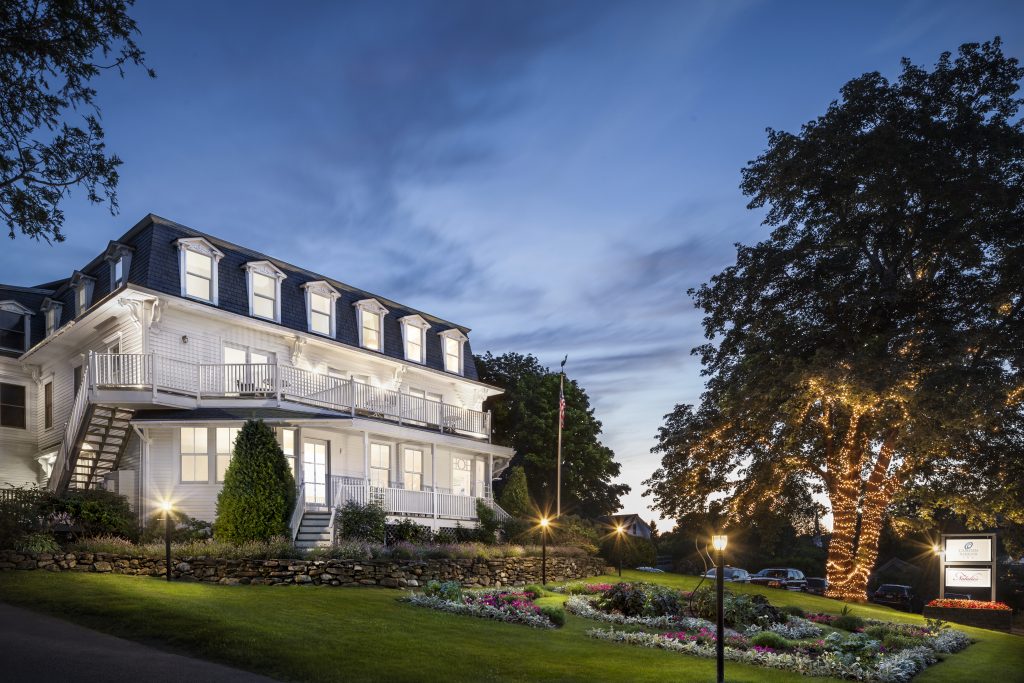 Camden Harbour Inn is regarded as one of New England's most exclusive historic boutique hotels. The elegant hotel offers an unmatched combination of sumptuous rooms, suites, a private villa, stunning views, personalized service, and exquisitely crafted, seasonal modern New England cuisine served at Natalie's Restaurant, the property's award-winning fine dining establishment. 
A member of Relais & Châteaux, the prestigious hotel is perched on a hilltop, surrounded by the lushly forested mountains of Maine, showcasing breathtaking uninterrupted views of the village of Camden and its bay and harbor.
The hotel offers a blend of high attention to detail, a sense of place, and sophisticated amenities, where guests can indulge in thoughtfully crafted experiences, highlighting the way Maine life should be. Whether learning how to catch and prepare a lobster, sailing the harbor, or enjoying a wine tasting at a local vineyard, The Camden Harbor Inn provides the perfect opportunity to witness the great outdoors as it was meant to be.
For more information, visit www.camdenharbourinn.com and www.nataliesrestaurant.com.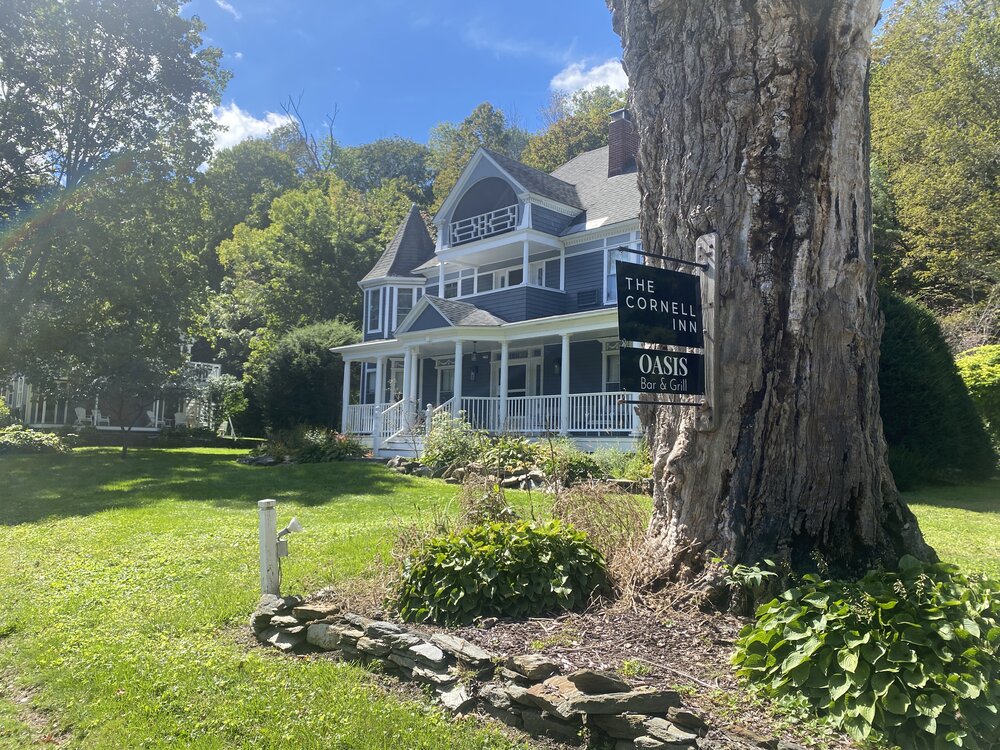 Under The Cornell Inn's new ownership, a group of 22 BIPOC designers transformed this historic inn into a vacation-ready destination. Through The Kaleidoscope Project, The Cornell Inn, a centuries-old bed and breakfast in the heart of the historic village of Lenox, Massachusetts, includes all newly renovated guest rooms and suites, lobby area, dining room, and bar. Designs were inspired by the theme of rest, reflection & rejuvenation. 
To learn more, visit https://www.cornellbb.com or https://www.cornellbb.com/photos to see more images.
Between beating the heat and peeping the leaves, a fall vacation may be just what you need this year, so start your planning today!