It's winter in New York City. Frigid temperatures, icy sidewalks and frozen fingertips… and as we slip into this arctic-abyss, we long for anything reminiscent of warmer temperatures to keep toasty.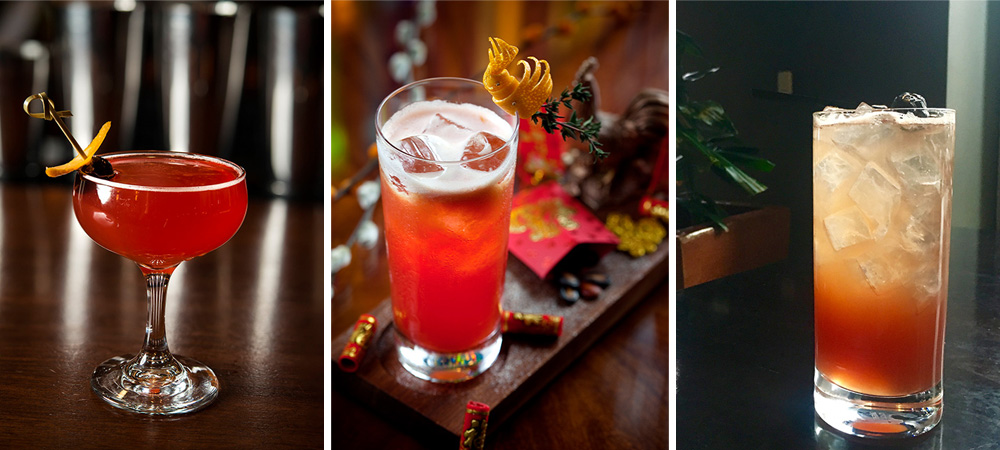 From left to right: The Red Rooster at Blue Ribbon Sushi Izakaya, Hong at Four Seasons Hotel Hong Kong, The Lucky Sling at Lucky Cat
Welcome to the Year of the Rooster, also popularly known as the Year of the Cock. Each new year in the Chinese calendar is represented by one of 12 zodiac animals, all with their own traits and attributes. There are five elements with which a zodiac animal can be associated with: gold, wood, water, fire, or earth. The element that your zodiac animal falls within, dictates what kind of characteristics a person born that year will have. The Fire Rooster for example, is trustworthy, timely, and responsible at work. Are you a Fire Rooster? Click here to find out.
Celebrate the Lunar New year with fiery cocktails inspired by classic Asian flavors and the five attribute of the rooster. Honor a year of hard work and luck with limited edition cocktails available exclusively at select locations from January 28th through February 2nd.
We can't think of a better way to put an end to dry-January than by celebrating the New Year (again) with a little bit of heat!
*Visit Year of the Cocktail to see participating venues and their cocktails!What's the Big Idea, HolidaysJanuary 27, 2017