Let me stop you right now: this isn't one of those "where to eat for Valentine's Day" round-ups. Instead, we decided to have a little fun with the holiday this year and asked ourselves: What if what you eat, like your favorite cut of meat, says more about how you'll be spending the holiday than where you eat?
We teamed up with Alicia Gauvin, Executive Director at The Center for Sexual Pleasure and Health, presenting her with some of the most popular cuts of meat, and had her weigh in on what your favorite cut might say about you as a lover.
So: are you a ribeye fan (a "Sense"-ationalist) or a tomahawk lover (aka a Size Queen)? Take a look below, and tag us on Instagram at @bullfrogandbaum to let us know what your steak says about you!
If you fancy a brisket…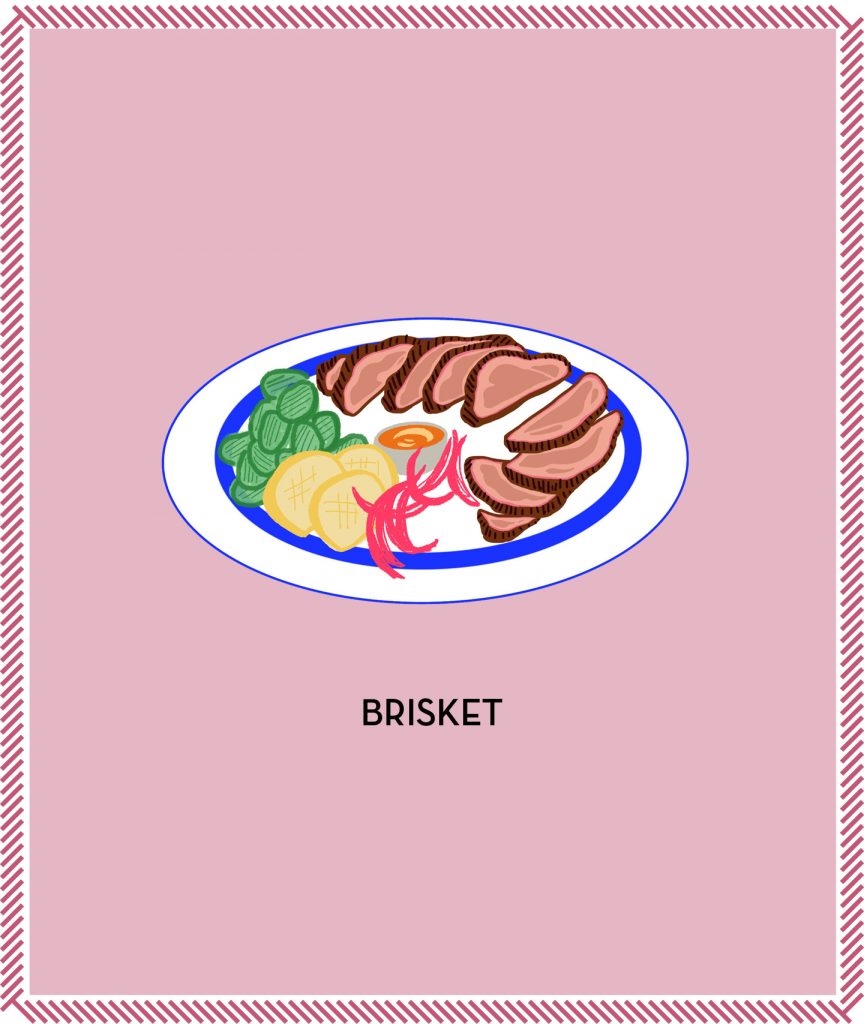 Brisket is one of the tougher cuts of steak out there. But fear not, because with that toughness comes lots of flavor. Best when seared quickly then cooked slowly for a long time, a tough brisket eventually gives way to a meltingly tender gustatory experience.
… Then you're probably THE MOOD MAKER.
Setting the mood is important to you. Whether it's turning down the lights down low, lighting some candles, or playing some Marvin Gaye, you want to take your time and savor every moment.
If you prefer a rib eye…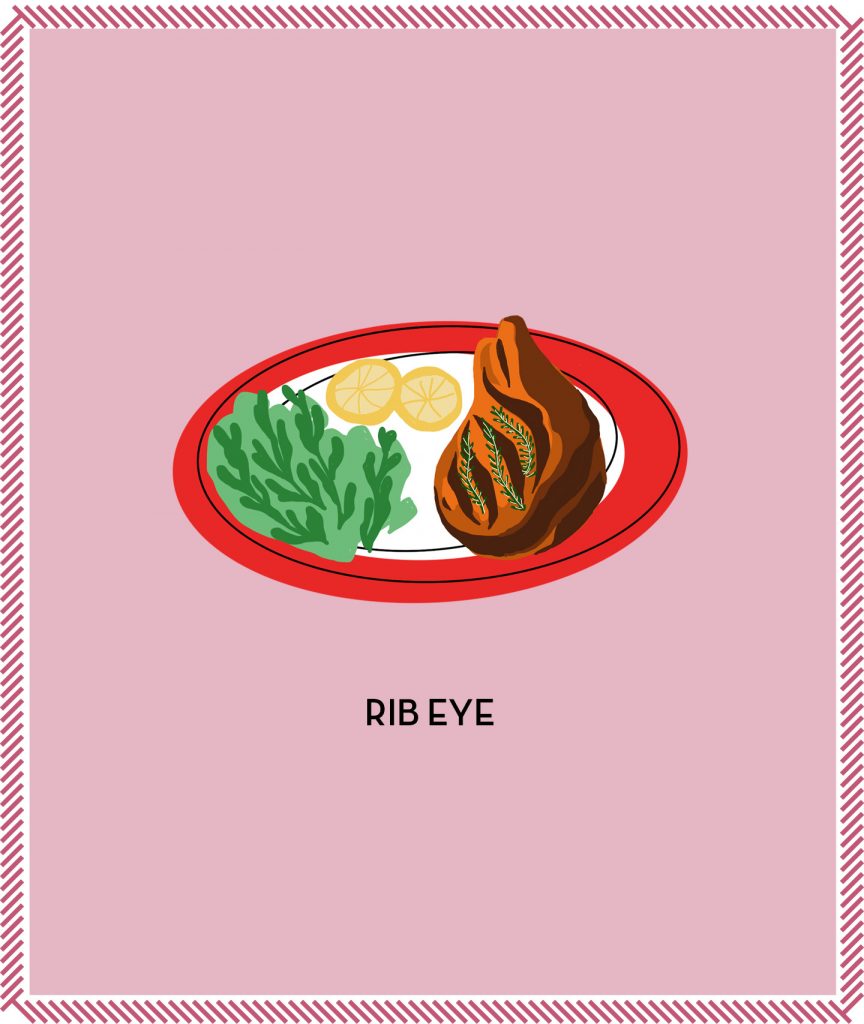 A fattier cut and therefore very rich in flavor, a rib eye often doesn't need more than salt and pepper. Some prefer it with the bone-in, but it's just as good and satisfying without. Usually a larger steak, the rib eye satisfies hunger well, but be careful… the higher fat content makes this steak taste great, but may cause flare-ups when cooking.
… Then you're probably A "SENSE"-ATIONALIST.
You're all about engaging each and every one of your senses – your desires are closely connected to sound, sight, taste, smell, and touch. Think massages, bringing food into the bedroom, or getting experimental with a blindfold.
If you lean towards a tomahawk chop…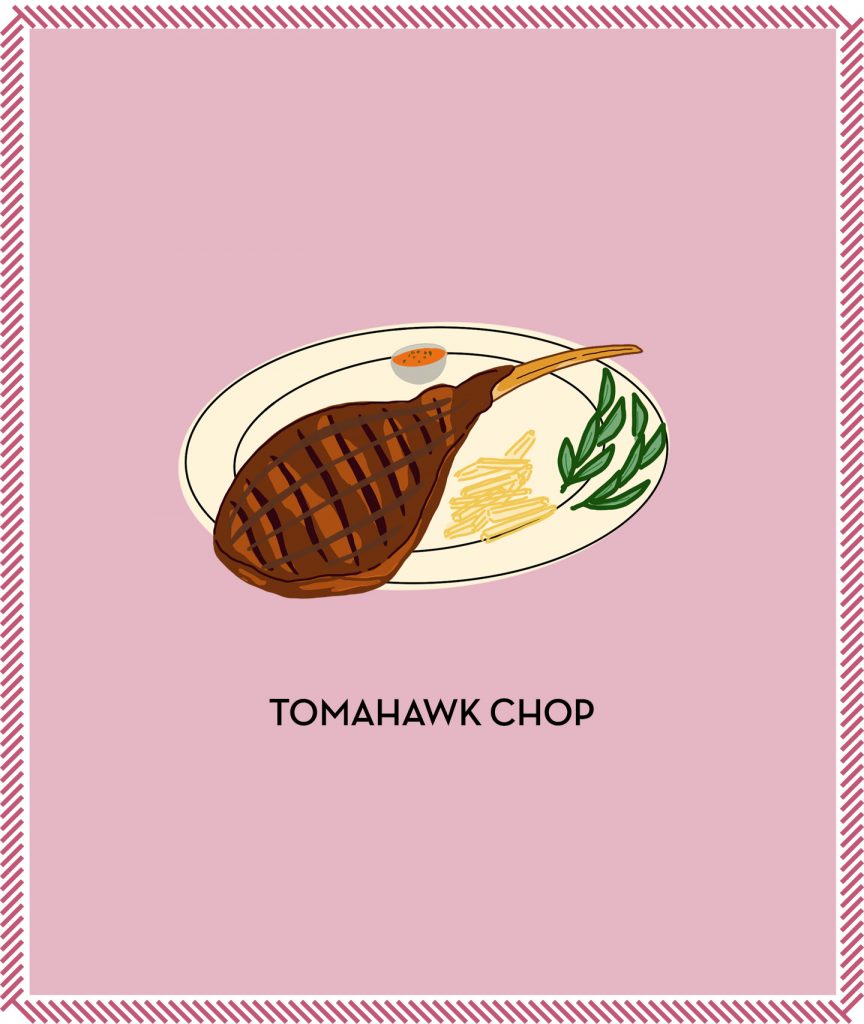 This extra large, extra indulgent steak was made for the Instagram world. But it's not just for great photos: the Tomahawk Chop is a steak to be devoured – a true feast for all the senses. The long clean bone acts as both an easy-to-grab handle and a source of extra juicy flavor. Extremely tender, almost buttery… a true visual and taste experience.
… Then you're probably THE EXHIBITIONIST.
You're what they call "adventurous" – with quotes. You're easily bored of the same routine – you need and want to try everything. Highly likely that there is some video of you in existence floating around to capture your escapades for all to see.
If you're hankering for a hanger steak…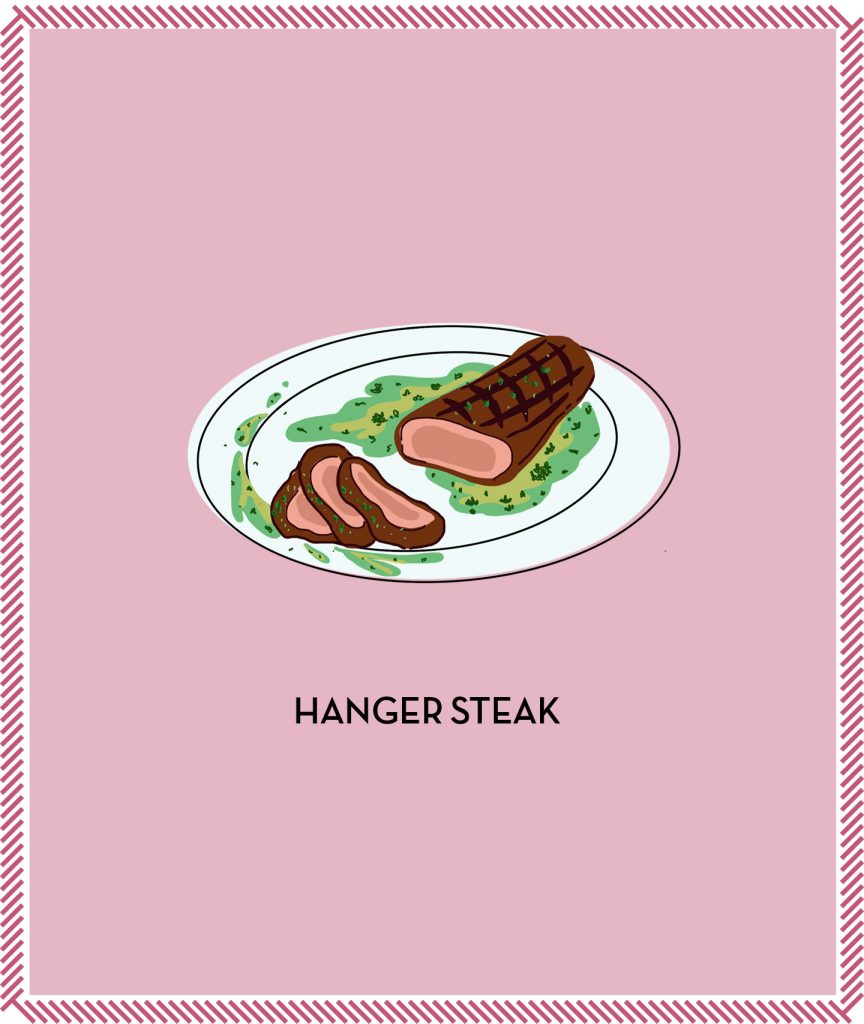 Once known as the "butcher's cut" because the butcher liked to keep them for themselves, the hanger (or hangar!) has become one of the most popular, often requested cuts of steak. The hanger is among the most tender and flavorful cuts, delicious when marinated and grilled. Be sure to cook this juicy and tasty cut hot and fast… and serve rare to medium rare for the best possible hanger experience.
… Then you're probably THE BOUNDARY PUSHER.
You're non-traditional and unafraid to explore taboos – anything on the "fringes" is fair game. Your friends come to you for all the tips on the latest tech + toys to help enhance their love life. Totally an enabler.
If you're feeling for a filet mignon…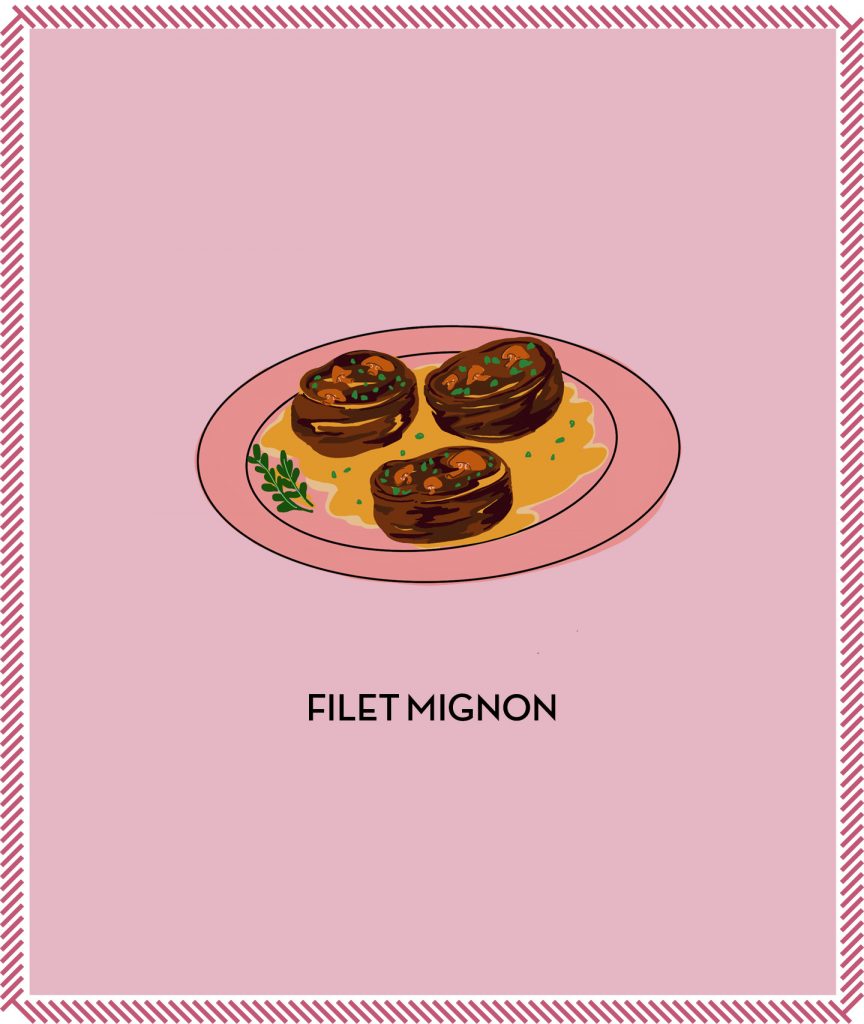 The leanest cut of all but also considered the best-of-the-best of cuts. Traditionally an 8 oz serving, the filet is never overwhelming or too much for one person. Best served rare to medium rare (definitely pink in the center!), the melt-in-your-mouth texture is a luxurious and sensual experience.
… Then you're probably THE PURE LOVER.
You want to feel desired – especially via expensive, romantic dates and over-the-top displays of affection. You've probably used the phrase "making love" in all seriousness before, and you love all the caresses and cuddling. Some might call you vanilla, predictable – but what you lack in experimentation, you make up for with passion. Favorite Cut of Meat
If you're craving a New York Strip…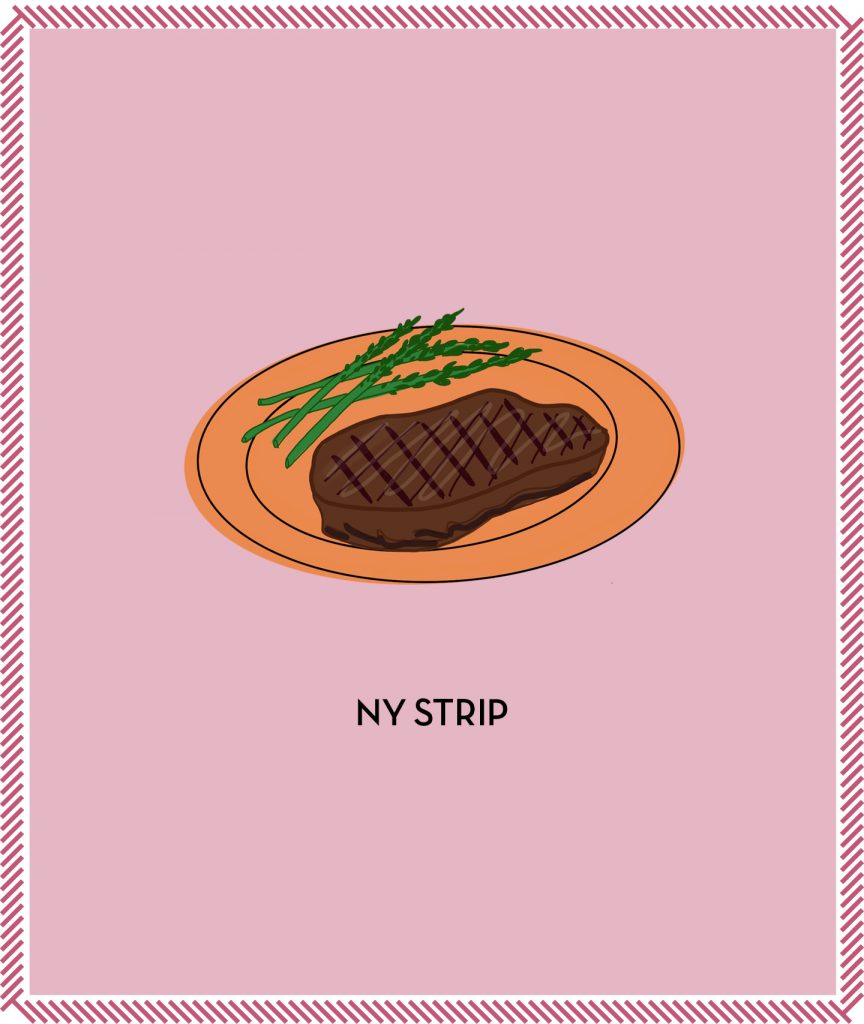 Often considered one of the highest-end cuts of steak. The NY Strip's intense flavor and great texture create a robust and delicious dining experience. From the first bite, you will be wrapped in big, bold, beefy flavor. Best when cooked on a super hot grill.
… Then you're probably all about #YOLO.
You love spontaneity and are most turned on by random, sudden bursts of desire – even if it means dropping whatever you're doing when the moment strikes.
If you opt for a Porterhouse…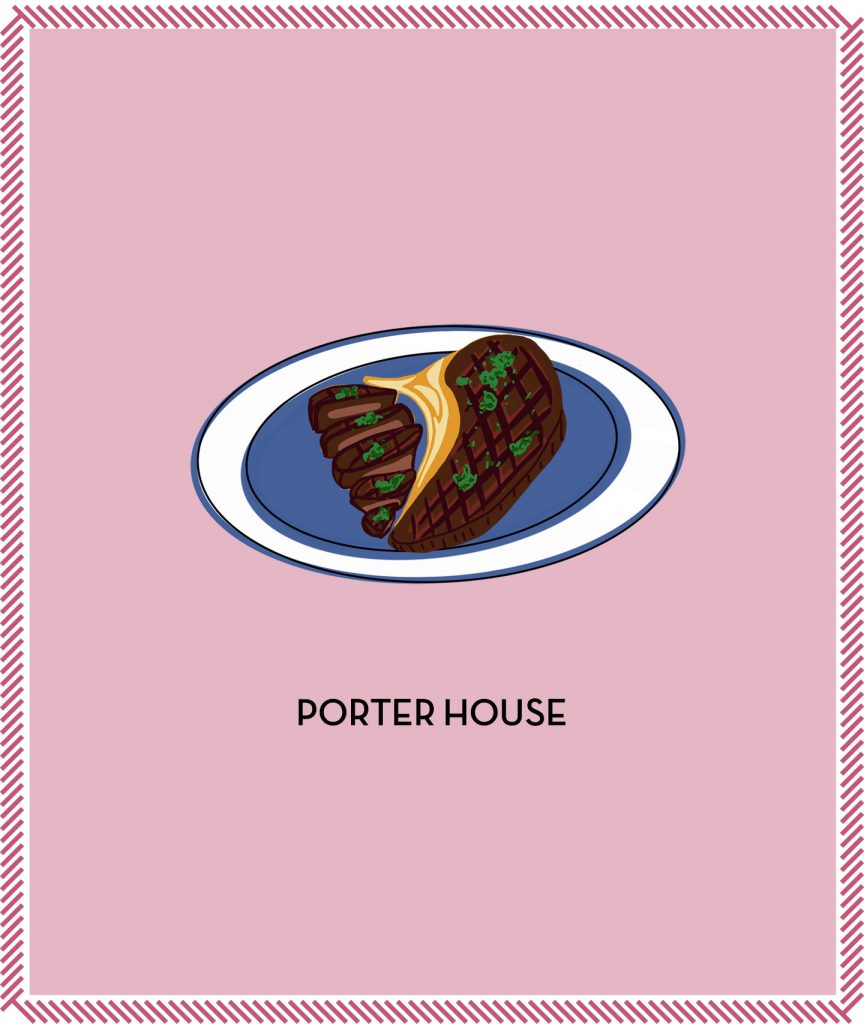 The absolute "king" of the steakhouse, the Porterhouse is all about indulgence and over-the-top experiences. Combines the tender Filet Mignon with the meaty New York Strip, so regardless of your mood, you don't have to choose one steak experience over another. It's so large it could be dinner for one hearty appetite, but much better for two. Cook it hot and fast to begin, then move to a cooler place to rest before devouring. Favorite Cut of Meat
… Then you're probably THE SIZE QUEEN.
You identify as someone who has – or looks for – BDE (and if you don't know what that is, this probably isn't you). Mutual satisfaction is a huge turn-on – you want to know your partner is having just as good of a time as you are. Whether you've actually done it or not, you are ALL about the fantasies.