This blog post was written by Ayaka Hasegawa, an undergraduate at University of Richmond, majoring in Business Administrations with a concentration in Marketing. Ayaka is a #TeamBullfrog summer intern and we are glad to have her on the team!
---
We live in a vast, fast-paced world, constantly hustling from one place to another in the midst of our busy schedules. So why not take a step back and enjoy the little things in life? Escape the big city and explore these "tiny" trends!
Tiny Kitchen
We've heard about portion control, but this is something else! Tastemade has been creating the Tiny Kitchen video series, which showcases cooking in a dollhouse kitchen that is 1/12 the normal size. The inspiration came from one of Tastemade's Japanese partners who sent in a collection of minuscule objects such as a tiny stove and tiny utensils. The miniature trend has long existed in Japan, but making tiny food is the newest addition. The Tiny Kitchen crew puts a lot of thought into creating new recipes and figuring out ways to present everything in a proportional manner. For example, when cooking eggs, they use part of a quail egg, the smallest egg commercially available. With the crew's creativity, the Tiny Kitchen series continue to be a popular hit amongst the viewers.
Tiny Homes
Quite often, city living doesn't leave us much room to spread our wings, but there are some who actively choose to live small. The "tiny house" trend, which supports simple living in small homes, has been growing in popularity over the last couple of years. Often less than 300 square feet, the houses come in all shapes, sizes and styles like this farmhouse-inspired home that gives a rustic vibe, yet it adds a modern touch for some contemporary feel. With thoughtful design, these tiny homes create an efficient space where homeowners can enjoy more freedom and a simpler lifestyle.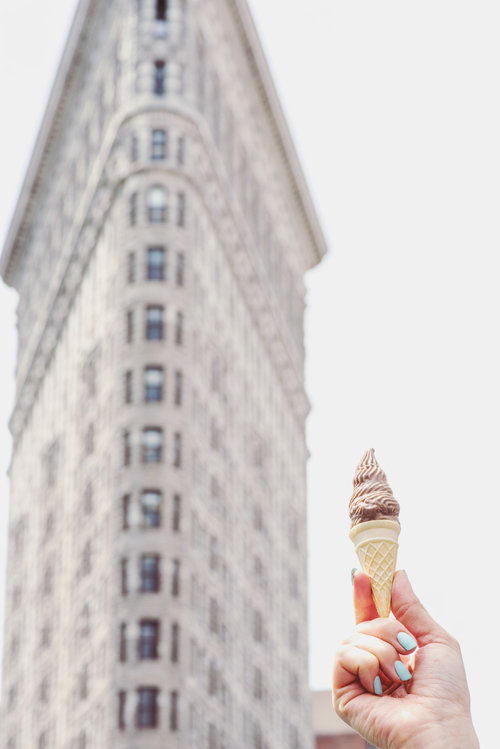 photo courtesy of Simmer Group
Tiny Ice Cream Cones
Specializing in comfort food, Creamline is getting on board with the "mini" trend. They have launched mini ice cream cones, which are filled with Ronnybrook Farm Dairy soft serve. Classic flavors of chocolate, vanilla or twist only cost $1. A tiny price for a tiny indulgence. The weather's warm and these mini cones are cool! This tiny taste of the big city is available at both of Creamline's locations.