Keep your finger on the pulse with this collection of articles that piqued our interest this month.
The Absolute Best
NY Mag's official The Absolute Best of New York list is out and it does not disappoint. Congrats to Porter House Bar and Grill – the absolute best steakhouse, Katz's Delicatessen – the absolute best deli, and Great Northern Food Hall – the absolute best food hall!
Omni Originals
TotalFoodService sat down with David Morgan of Omni Hotels & Resorts to understand how the hotel chain succeeds in engaging with guests and providing a "refreshing, simple, and easy way for guests to connect with the brand."
Food's Here!
This is the Golden Age of Food Delivery, but how do you pick which food-delivery service is the best? Here is a complete ranking of New York's food delivery services, to make your decision that much easier.
The Diplomat Gets a Makeover
The Diplomat Beach Resort in Hollywood, Florida is going through a $100 million transformation and it's all anyone can talk about. New York Daily News has the inside scoop on Hollywood's day in the sun.
Hottest Getaways
Forbes has published their 2017 Travel Guide of Hottest New Hotels and features the ultra upscale HOSHINOYA Resort in Bali. We think it's a great time to start planning that tropical vacation you've been dreaming of.
Brands Promote On Top of a Milkshake
The Wall Street Journal showcases Black Tap and its success at collaborations. They have used their Crazy Shakes as a way to advertise with big name brands like by CHLOE., Magnolia Bakery, and Nickelodeon.
Sticky Fingers
Westword claims that "there's never a bad season for doughnuts" and we tend to agree. Here's their list of Denver's best doughnut spots including our very own Acorn and Brider.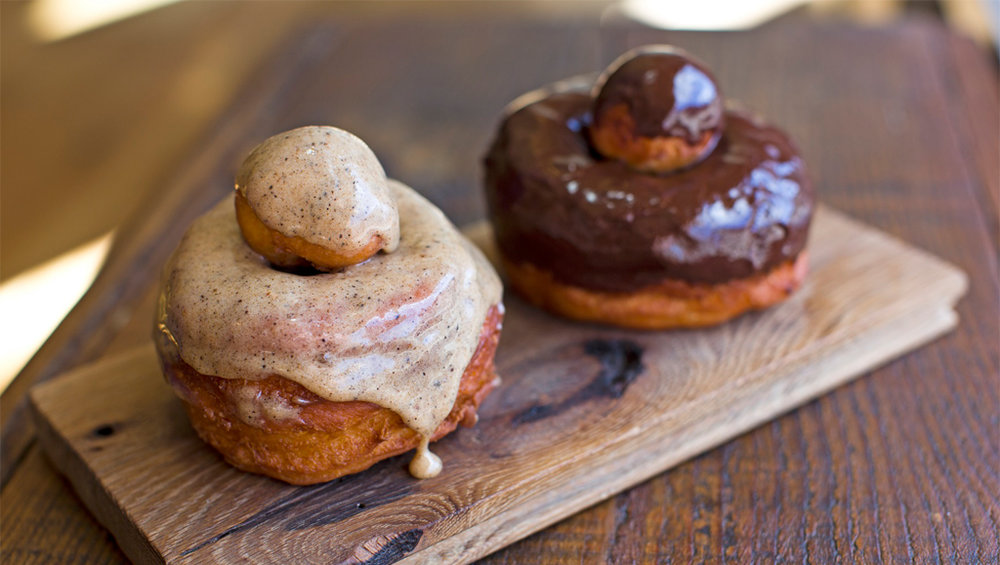 Spring Cocktails
Guard and Grace's "Garden Grace" cocktail is just one of the bright, zippy, and fresh cocktails featured in Town & Country's list of Spring Cocktails to Make for Easter.
Take Charge of Your Lyf
Singapore Management University students have been picked to test co-living concepts that will hopefully encourage students to "interact with their peers and to explore their creativity."
A Chef's Table Parody
The Netflix original series Chef's Table is a story-telling and cinematographic revolution. Watch Portlandia's hilarious take on the popular show with this on point parody.
A Taste of Sicily and Greece in SoHo
Craving some Scialatielli vongole? Gothamist features the seafood forward Piccola Cucina Estiatorio, in all of its Mediterranean glory.
Haute Spots
Haute Living rounds up the swankiest spots in Miami, which features one of our favorites, the "modern and refined" Blue Ribbon Sushi Bar & Grill, serving up "extravagantly beautiful platters of sushi and sashimi," and of course, Bruce and Eric Bromberg's signature fried chicken.
A Single Glass is Not Enough
Thirsty rounds up New York City's six best hotspots for large format punch bowls, including The Rose Club at The Plaza's Rum Punch that includes not one, but three types of rum. Dive into their cut-crystal bowl with a group of friends – ladle first.
---
B+B News