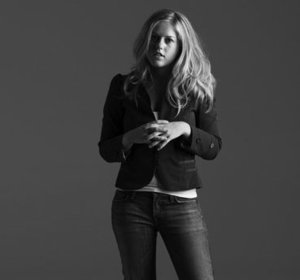 This blog post was written by Beth Windle, the Marketing Director for TAG Restaurant Group in Denver, Colorado. She oversees everything from social media, offsite events, cause marketing campaigns and community partnerships, new restaurant openings and web development. When not staying busy behind the scenes, she enjoys taste testing new dishes and subsequently working off those calories on hikes through the Rocky Mountains with her dog Wally. Beth spent a week with us in the Bullfrog + Baum offices. We loved having her here.
The restaurant business is just that, a business. But sometimes the grind of turning out exquisite food, conducting seamless service and putting out the 5,000 fires (actual and otherwise) overshadows the admin side. What does that yield? A quick search on Bloomberg finds that "about one in four restaurants close or change ownership within their first year of business. Over three years, that number rises to three in five." During my short stage with Bullfrog + Baum I came to realize that the back-end mechanics are as important as the food you are putting out. As someone who is familiar with both sides of the business here are some helpful tips – apply these best office practices to your restaurant and set yourself up for success!
Schedule your time "off the floor" wisely
How often do we set out for our day with the best intentions and end up with a to-do list longer than when we started… with nothing to show for a long day? Be efficient and schedule your time. Need to be in the kitchen at 11am for prep? Schedule email time from 8:30-9, a press interview from 9-9:30, and a team meeting from 9:30-10:30. Pepper in time for unexpected requests and a coffee run and you'll be ready to rock out mise en place when 11am hits without distraction! Prioritize what needs to get done that day, and schedule it.
If you think you've communicated effectively, CONGRATS, now do it again
With so many moving parts, it's important to over communicate. Say you're the floor manager with a 20-top coming in for a dinner with more allergies to accommodate than passengers on a United flight (too soon?) … You feel that you've told the Chef everything there is to know, but do they feel properly looped in? Follow up by sending an email outlining the conversation and invite any questions or clarifications. General rule of thumb, if there is no record of the conversation, it didn't happen.
Tap in to the talents of your team – and invite them to get involved
When it comes to running a restaurant, food and service are obvious components, but what about everything else? Graphic design, landscaping, accounting, photography… the list goes on and on. Before outsourcing projects, look within. Did you know Tina in the kitchen takes photos for her own blog? And Joe the bartender spends his days off flexing his green thumb? Ask him to present a plan for the empty space outside your restaurant. In addition to saving money, you'll boost the confidence of your employees. Give them the opportunity to show their stuff – you'll be amazed at how they rise to the challenge.
Identify opportunities for growth and get creative
A little strategy can go a long way. Host a monthly brainstorming hour and invite the team to sit in. If your restaurant is situated in a 9 to 5 neighborhood think about drawing in crowds during off-peak times with a late night menu. If your breakfast joint is down the street from a school host a "Back 2 School" brunch and donate a portion of proceeds. Work within your budget to execute mini promotions and see your sales sore.
Don't Forget the Key Ingredient – F U N
The restaurant business is hard work. There is no tip or trick that will make that statement any less true. So whether you're in the weeds with tickets, emails or time off requests from your staff, smile and remember you have the best job in the world!