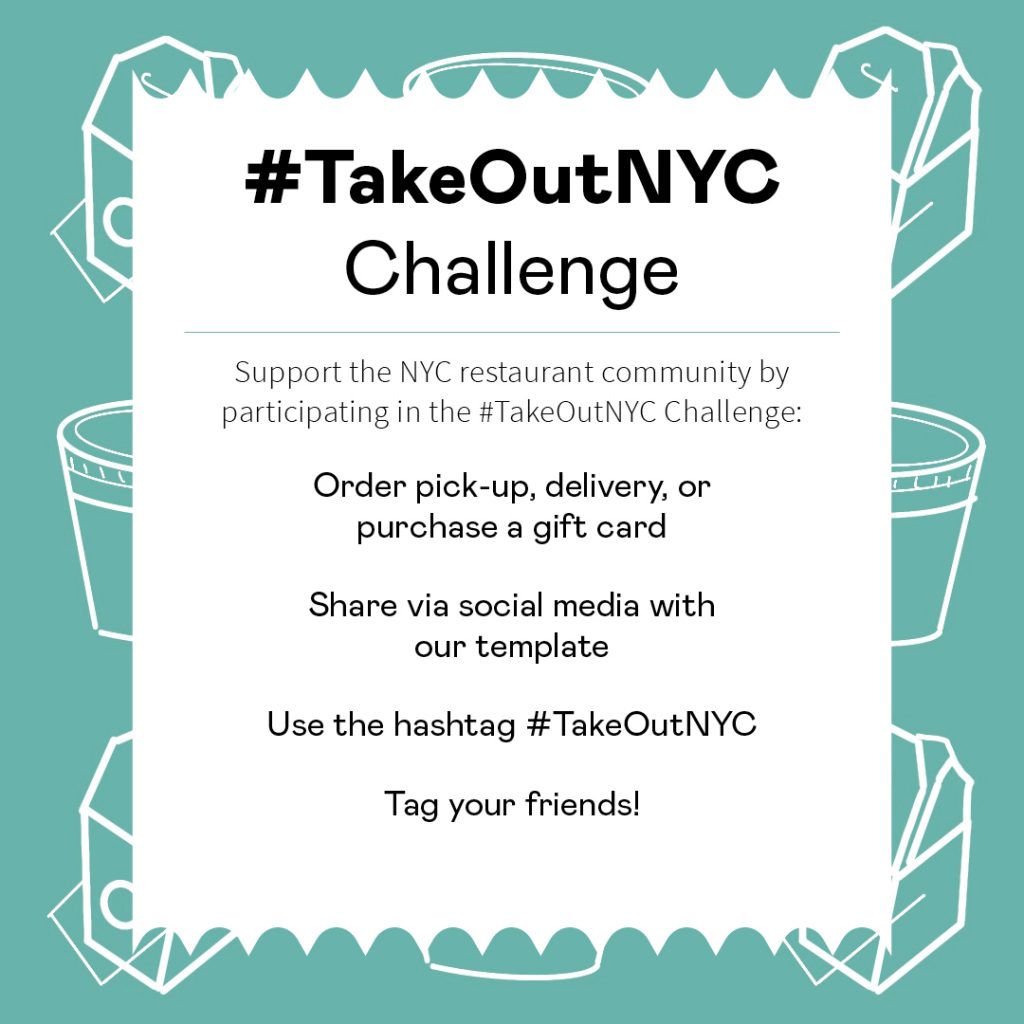 Though you may not be able to eat at some of your favorite restaurants right now, you can still support local restaurants and the hospitality industry by ordering delivery or takeout. Inspired by H2 Public Relations and their #TakeOutChicago initiative, we'd like to invite you to also join the #TakeOutNYC Challenge to support local chefs, bartenders, servers, and business owners in this time of crisis, and spread the word.
How #TakeOutNYC works:
Order delivery or takeout from your neighborhood NYC restaurant
Snap a photo and tag it with #TakeOutNYC #HospitalityIsEverywhere
Screenshot and fill out the template card below and provide details on where you ordered delivery/takeout from
Tag a friend (or two or three!) to take the challenge too
Tag @bullfrogandbaum so that we can share and re-post all of your great orders for our channel
Here's an example of how you can fill out the form:
I Supported: @katzsdeli
Neighborhood: LES
What I Got: Katz's Pastrami Sandwich
I Challenge: @insertyourfriendshandlehere
If you're not currently in NYC, consider sending an order to a friend! And we also encourage everyone to replicate in their own cities and states to help support local restaurants in this time of need.
Don't forget to tag your posts with @bullfrogandbaum so we can share the great orders you are placing!