Whether it's cooking up a signature dish or creating a work of art, #BIY, aka Bullfrog It Yourself, will highlight our team's creativity. Although we are confident in our skills, we challenge you all to join in – what is the best thing you make?
Today, Ria Clemente is on a roll…Lumpia roll, that is!  Watch her whip up these fried Filipino snacks.  We're getting hungry just thinking about it.
In a bowl, combine chicken, onion, garlic, green onion, carrots, egg, and lumpia seasoning and stir until well incorporated.
Separate spring roll wrappers carefully and place them on a flat surface; lay the edge of the wrapper parallel to the edge of your working surface.
Spoon 2 tablespoons of your mixture onto the edge of the wrapper and begin rolling tightly. Wet the edge of your wrapper with water to seal. Repeat with the rest of your mixture.
Use kitchen shears to cut the long pieces of lumpia into 3 equal pieces.
Heat a skillet with an inch of oil over medium heat. Fry lumpia in batches for about 2-4 minutes, turning the sides until golden brown and the meat is cooked through.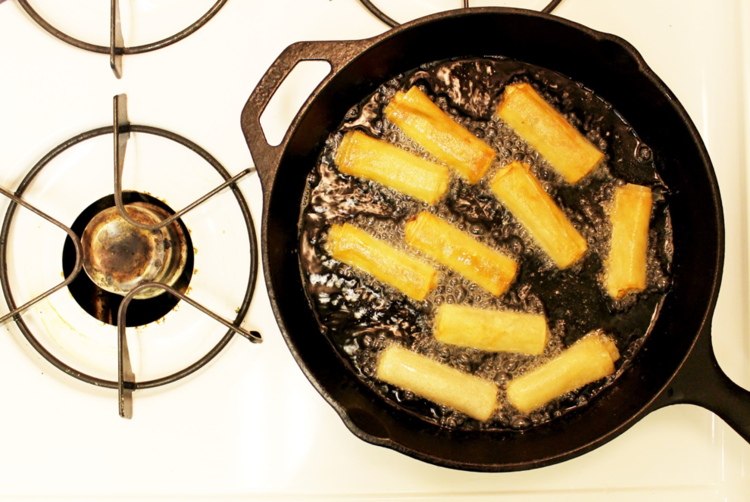 Drain excess oil on a paper towel. Plate and serve with sweet chili sauce on the side.