Celebrate Harry Potter Day and be a wiz(ard) in the kitchen.
For many, Harry Potter provided an otherworldly experience, a chance to peer behind the curtain and see what a universe full of magic and mystery was like. Whether you're a fan of the books or films, a Gryffindor, or a Ravenclaw (like myself), we've all wondered what it would be like as a witch or wizard. Harry Potter Recipes
In anticipation of International Harry Potter Day on May 2nd, we wanted to find a way to embrace our own inner magic. So Chef/Innovator Einav Gefen of Restaurant Associates, a Gryffindor chef who "likes bold and innovative dishes," supplied us with recipes perfect for finding that magic in the art of cooking and mixology. 
As an avid fan and a home cook who is always eager to try something new, I decided to put my wand down and pick up a spatula. So, in an attempt to have my very own Hogwarts feast in the comfort of my apartment, I tried my hand at the Harry Potter recipes included below.
Blue2Purple Mocktail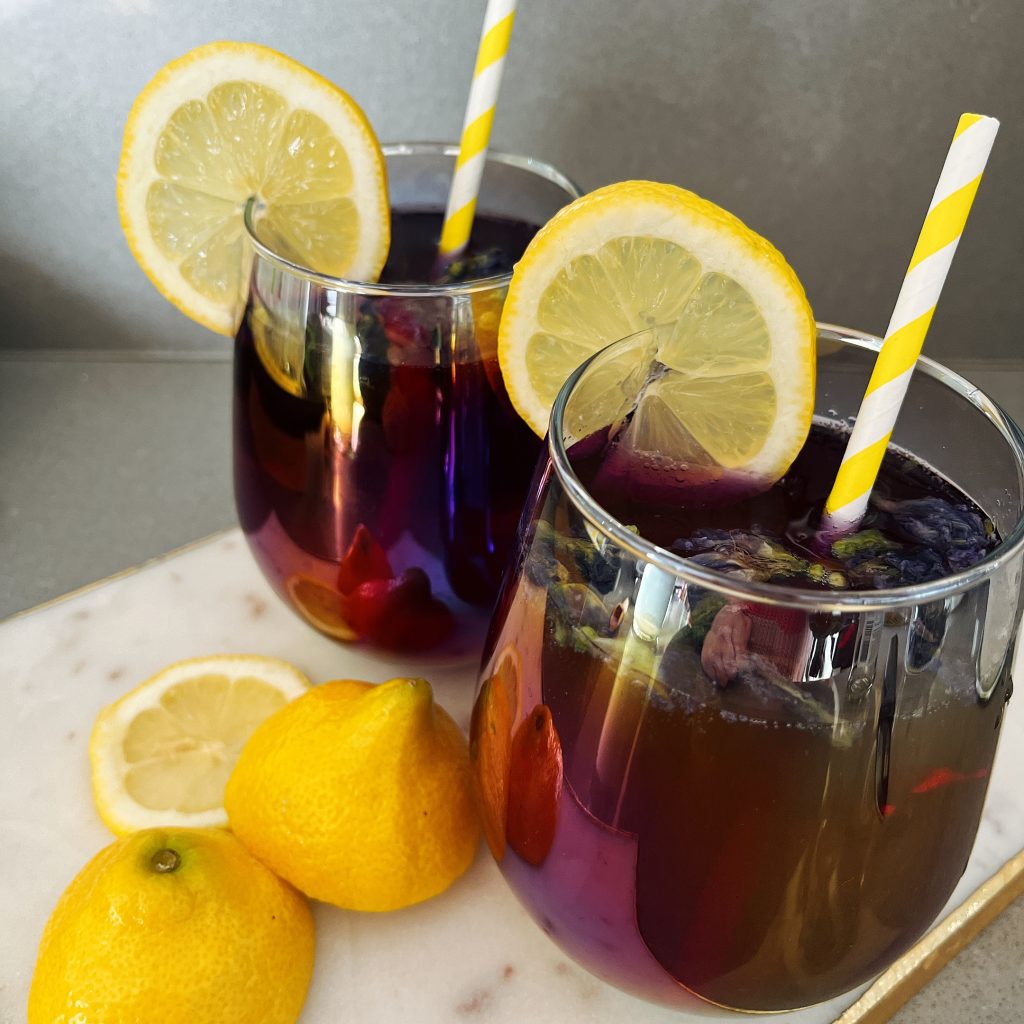 For 1 8oz serving
I tablespoon dry Butterfly pea flowers
½ cup boiling water
½ cup chilled sparkling Elderflower lemonade OR Elderflower tonic water plus 1 teaspoon fresh lemon juice
One half-moon slice of fresh lemon
Brew Pea flowers in the boiling water for 4 minutes. Chill.
Place cold brew blue tea in a glass, add the elderflower lemonade, and watch the color change from blue to purple. Serve with a lemon slice.
Guinness and Maple Braised Short Ribs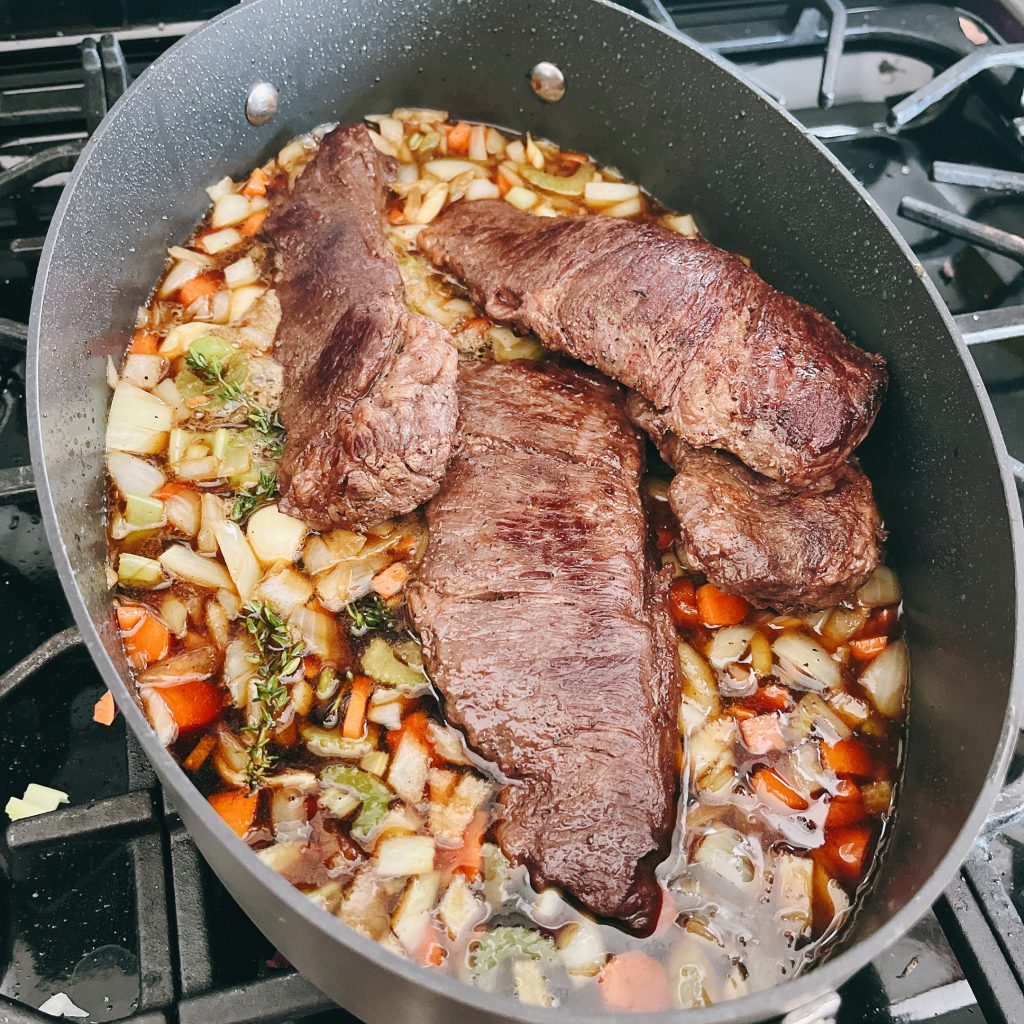 Serves 4
1.5lbs boonless short ribs
Salt and ground black pepper
2 Tablespoons vegetable oil
1 medium onion, cut into small dice
2 carrots, washed and cut into small dice
3 celery stalks, washed and cut into small dice
3 garlic cloves, roughly chopped
1 bottle Guinness beer
½ cup real maple syrup
3 sprigs fresh thyme
Season ribs well with salt and pepper.
In a wide pot, heat the oil and sear ribs until golden brown on both sides – if need be, sear ribs in batches. Removes ribs and add the diced onion, carrots, celery, and garlic. Sauté for 1 minute.
Add beer, scraping the bottom of the pot, and let simmer for 20 seconds (for the alcohol to evaporate). Add maple, Thyme, and the ribs back to the pot. Make sure the liquids come up at least halfway up.
Reduce the heat to low and cover. Allow cooking over low heat, at a gentle simmer) for 2 hours or until the ribs are tender.
Serve with beet "colored" couscous (recipe below)
Beet Colored Couscous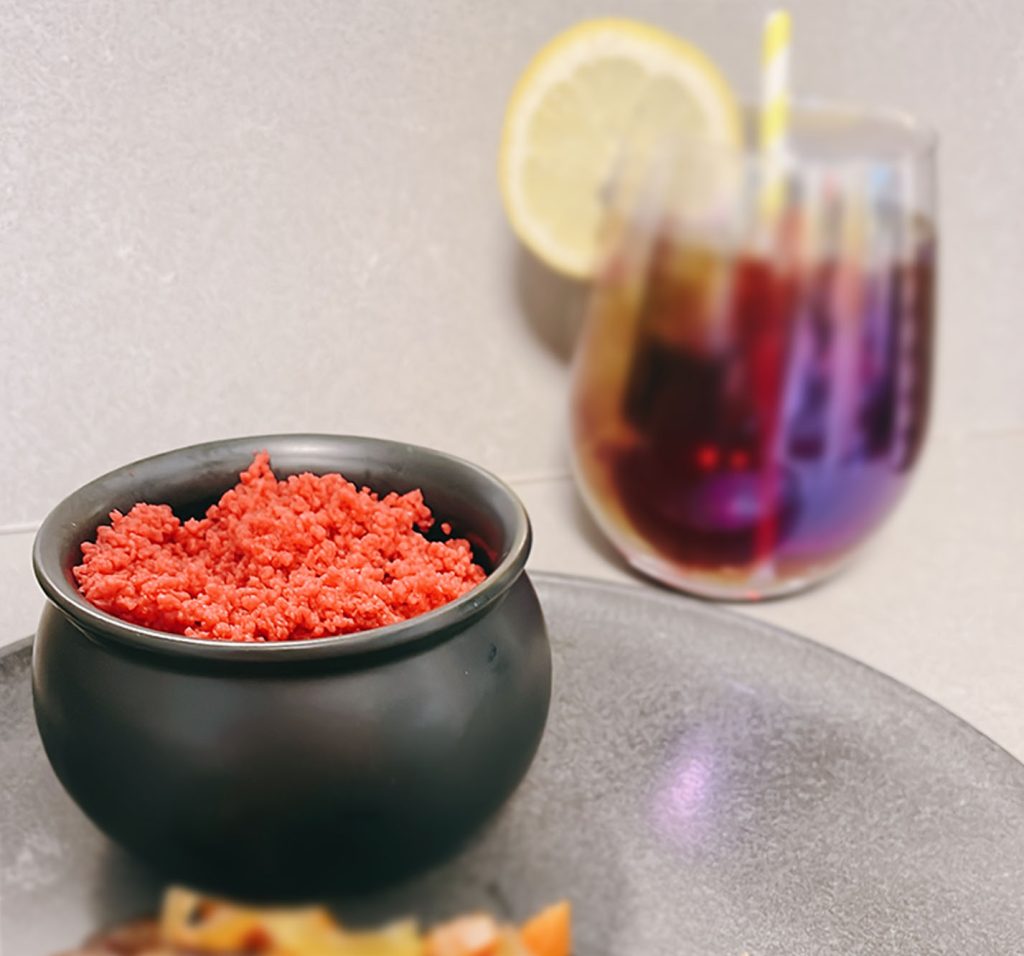 Serves 4
1 box couscous
1 TBS olive oil
Salt
3 medium-size beets, trimmed, peeled, and cut into quarters
1 qt water
Place the couscous in a bowl and toss with the olive oil and salt.
Place the beets and the water in a medium/small saucepot, bring to a boil and reduce to a simmer, cooking the beets until the water becomes ruby red and beets are tender. Remove beets and pour the hot water over the couscous. Seal the top with aluminum foil and let stand, steaming, for 5 minutes.
Fluff with two forks and serve.
Use the beets to make a nice beet salad OR dice and add into the couscous OR serve as is with a little olive oil and salt.
There's Magic (And Delicious Smells) In the Air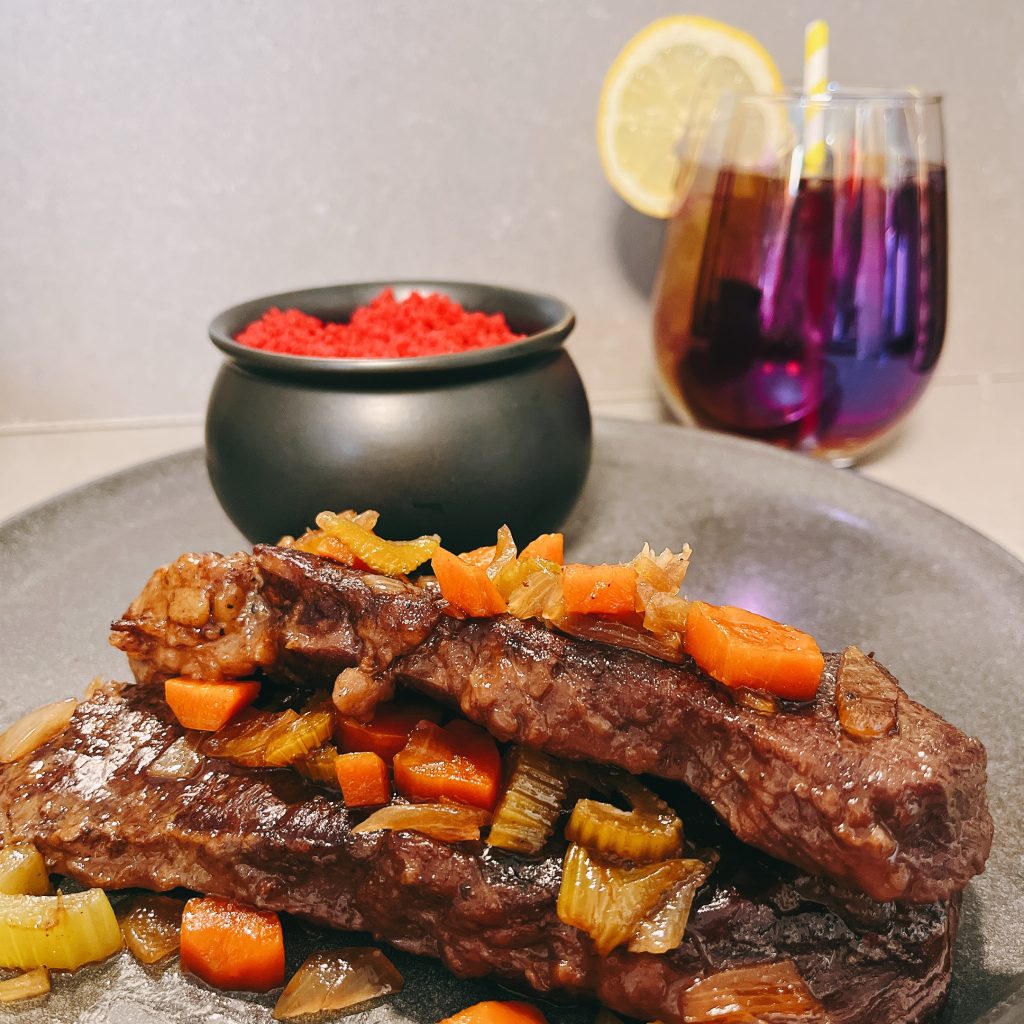 A few hours later, and after some magical moments that left me feeling like my kitchen was a potion class, I had a meal that Harry, Ron, & Hermione definitely ate while dining in the Great Hall.
As a fan of the Harry Potter films and the closest someone can be to a wizard in the kitchen, Gefen's Harry Potter recipes are a sure way to hone a person's inner magic. If you have the time, the recipes combine for a meal that goes great with any film rewatch, and the potion-Esque touches will impress all your family and friends.
However, if cooking isn't your thing and you're in the New York area, Restaurant Associates also manages the food within the Harry Potter store in NYC. You may be unable to Floo Powder to Florean Fortescue's, but Gefen suggests trying the "butterbeer ice cream – the best of all worlds" as it's sure to capture the iconic flavors of the books and films.
Regardless of what you do, don't forget to find the sparks of magic in your daily activities this International Harry Potter Day.