Nicole and her husband Mike (with their pup Miles) visited their closest friend in Montreal this summer for a post-pandemic reunion. Even though Montreal is just 350 miles north of NYC it feels like a world away – making it the perfect urban vacation with European flair. Visit Montreal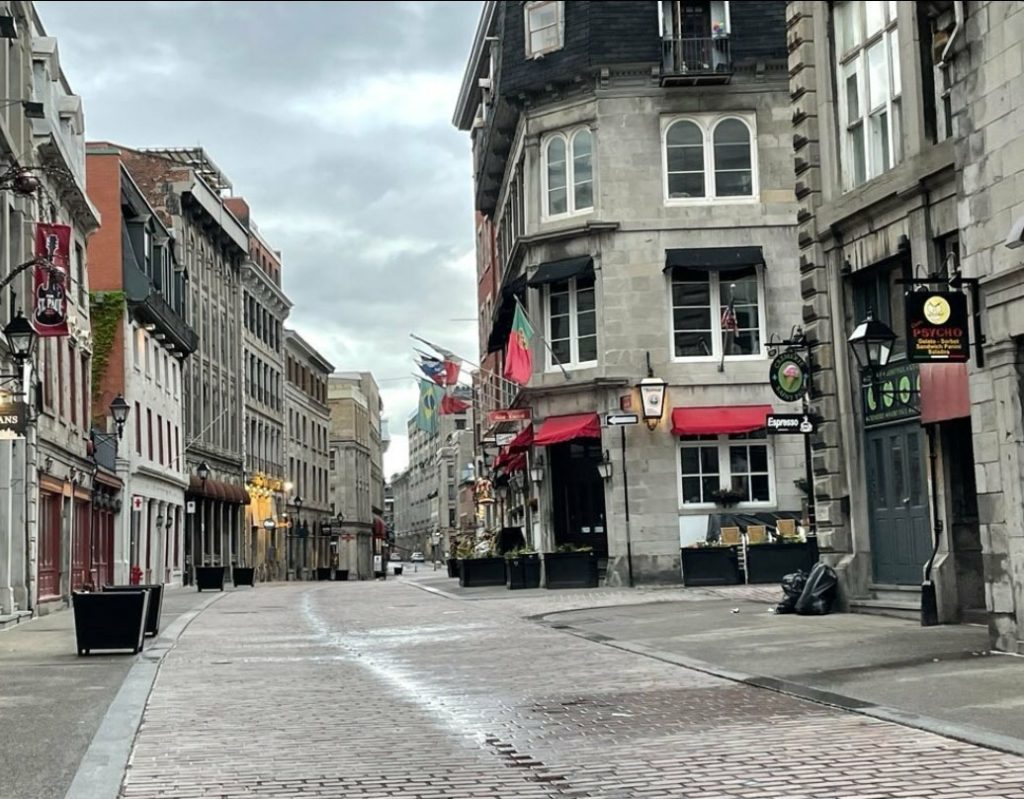 The Old Port, known locally as Vieux-Montréal, is where we settled for the long weekend. Old Montreal feels like a step back in time, with its cobblestone streets and outdoor cafes. It's the perfect anchor location to explore all the city offers.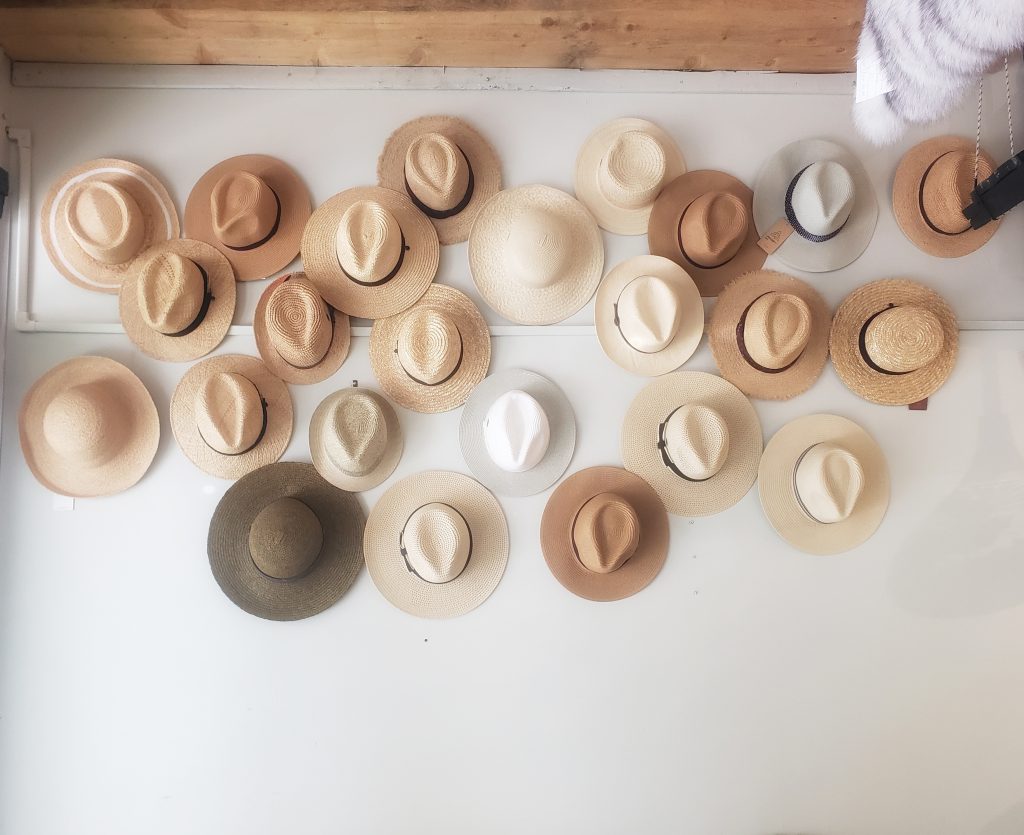 We took a trip to the up-and-coming neighborhood of Verdun to visit the unique Harricana|Canadian Hat boutique workshop. Canadian Hat has been in the hat-making business since 1918 and offers a wide range of Canadian Hat's best Hats, designed and crafted in Montréal.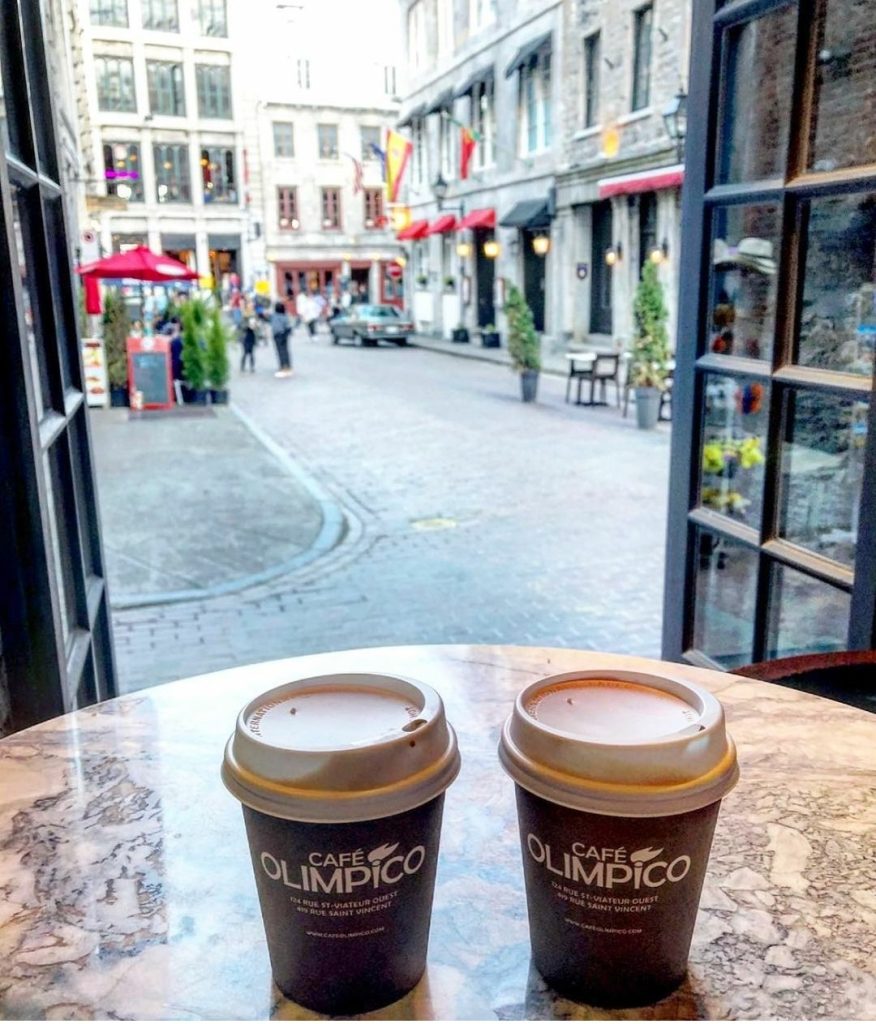 Never miss the chance for a mid-day recharge at cult-fave Café Olympico, serving Italian café culture, from the heart of Montréal, since 1970. Nothing like sipping an espresso amongst the locals … even if I can't understand a word of what they're saying 😊.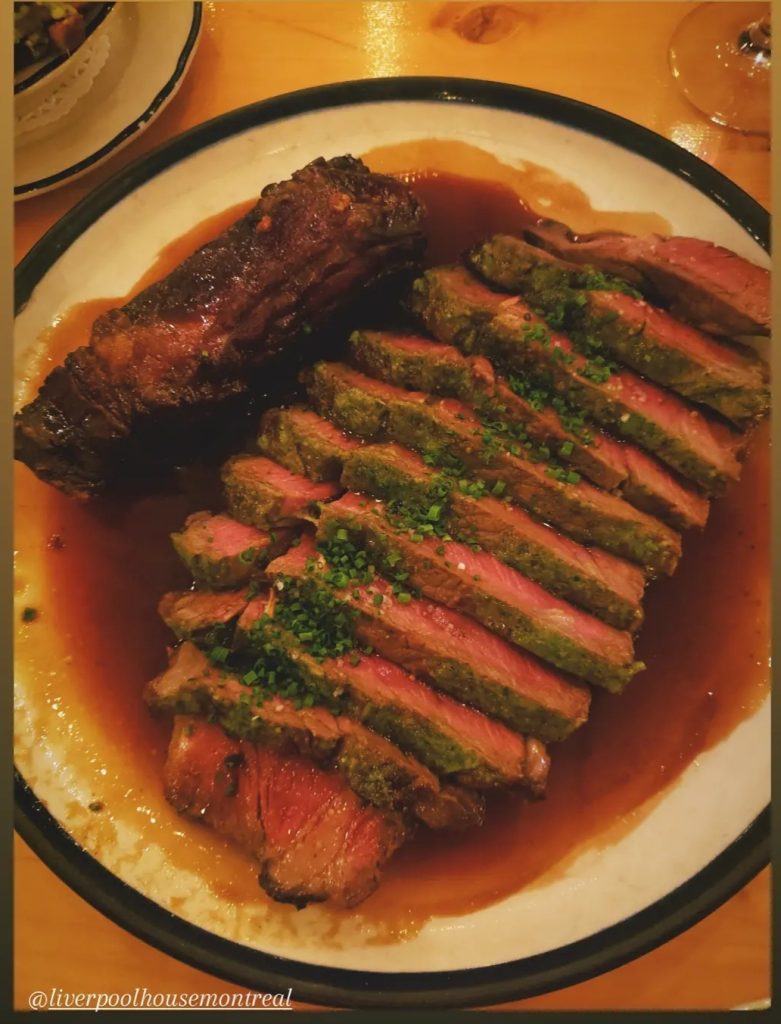 Choosing a restaurant in Montreal is no easy task – the culinary scene is more exciting than ever! That's why we took the plunge and ventured to our neighborhood fave, Liverpool House, for some of the city's best eats. The menu is seasonal and as local as possible, with a superb selection of oysters—yum! We opted for the Cote' De Boeuf (Rib Eye) because Joe Beef is Joe BEEF! The meal (and the entire experience) was one I'll never forget, so if you're ever in the neighborhood, RUN THERE! 
Located in the heart of Little Italy, Jean-Talon Market (aka Marche' Jean-Talon) is one of the oldest public markets in Montréal. Founded in 1933 and named in honor of Jean Talon, the first intendant of New France. The market spans several blocks, making it feel like a small village. Dozens of local farmers line the streets, selling fruits and veggies, and the diversity of small shopkeepers – butchers, bakers, fishmongers, grocers – makes this market so unique (and delicious) that it's a must-visit every time I'm in town.
Walk. Walk. Walk. Montreal is a walking city with many fascinating neighborhoods. From the Gay Village and its colorful shops to Mount Royal, where you can hear Les Tam-Tams (drummers) play in Mount Royal Park, then back again to the Old Port with its Ferris Wheel, Art Galleries, and Bota Bota – a literal floating Spa. There is so much to enjoy when we visit Montreal that one weekend is never enough!