There's nothing more satisfying than the moment you peel off your winter coat and break out those flip flops. But our most favorite part about the warm weather is when restaurants open their doors, patios and rooftops for al fresco dining. No matter where the warm weather takes you, these outdoor spaces will perfectly fit your fresh air needs!
Porta in Asbury Park, photo taken by Andrew Holtz
Pizza in the Park
If you're looking for some fun in the sun alongside some of the best Neapolitan-style pizza, make your way over to Porta in Asbury Park. Their spacious outdoor dining area, nicknamed "Porta National Park", has picnic tables, lawn games, and is mere steps from the ocean. Take the party from the beach to the backyard with local craft beers and bocce ball.
Good Ol' Fashion BBQ
Sticky fingers aren't always so bad, especially when they're covered in BBQ sauce! Almost all of Dinosaur Bar-B-Que's locations have outdoor seating (Stamford, Harlem and Brooklyn to name a few), so gather your friends and snag a picnic table for some fall-off-the-bone smoked ribs and other barbecue favorites.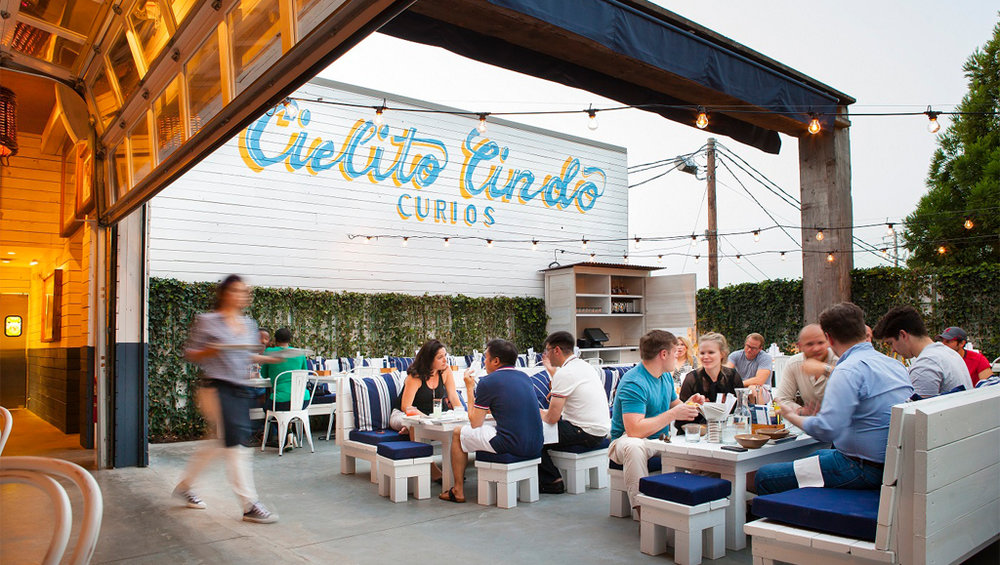 bartaco in West Midtown, GA, photo courtesy of Barteca
Beach Vibes
If you can't make it to the shore, but you're craving the beach, head to bartaco. Their breezy and relaxed atmosphere will transport you oceanside, and their selection of tacos will make your mouth water – from portobello with queso fresco to spicy chorizo to fried oyster, the possibilities are endless … and delicious!
Curb Side Citrus
During the warm months, the floor-to-ceiling windows at L'Amico slide open to extend the dining room onto the sidewalk and the bustle of the city. While you're enjoying the refreshing breeze, order a house made Limecello – their take on the classic limoncello. The cocktail is made in small batches and limited quantities that take three weeks to infuse, so order quickly before it runs out!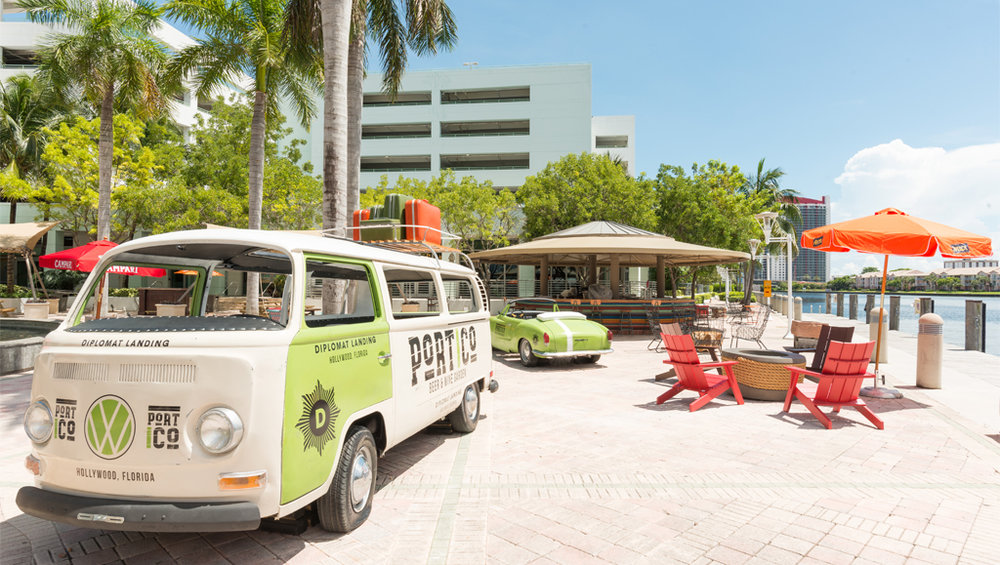 Portico at The Diplomat Beach Resort, photo taken by Dominic Perri
Ocean Breeze
Take in the views of spectacular yachts lining the Intracoastal Waterway at Portico Beer & Wine Garden at The Diplomat Beach Resort. Ease into an Adirondack chair and sip one of their local craft beers on tap or challenge your friends to one of their many outdoor games, like ping pong or ring toss.
Rooftop Views
If you're entertaining friends from out of town or spending a day re-exploring the city's beauty, head to Fornino's rooftop for one of the best views of the Manhattan skyline. This Brooklyn Bridge Park restaurant is also THE best spot for taking in the summer's spectacular sunsets.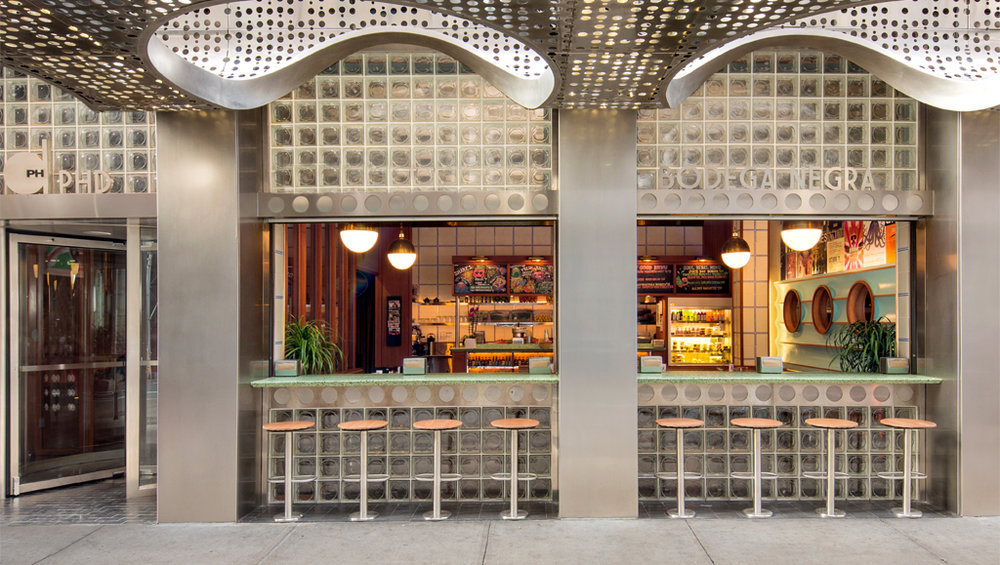 Bodega Negra Café, photo courtesy of Tao Group
Shop 'til You Drop
Shopping sure can cause quite an appetite. After making the rounds at fashionable Meatpacking spots like Jeffrey or Warby Parker, sidle up to one of the street-side stools at the window of Tao Group's casual Mexican eatery, Bodega Negra Café, for a Crispy Pork Belly Torta and a refreshing margarita.
Cozy Up
Let's face it, summer nights in the Mile-High City can get a little chilly. On those cool summer nights, visit Troy Guard's modern Denver steakhouse, Guard and Grace. Cozy up with your favorite person by the outdoor fireplace with a glass of wine and a plate of house-made charcuterie.