Prepare for a weekend full of margaritas and mint juleps, tacos and crab cakes, sombreros and derby hats, as this year Cinco de Mayo and the Kentucky Derby fall on the same weekend. Grab your friends and check out our go-to spots for the best Derby de Mayo celebrations.
Friday May 5th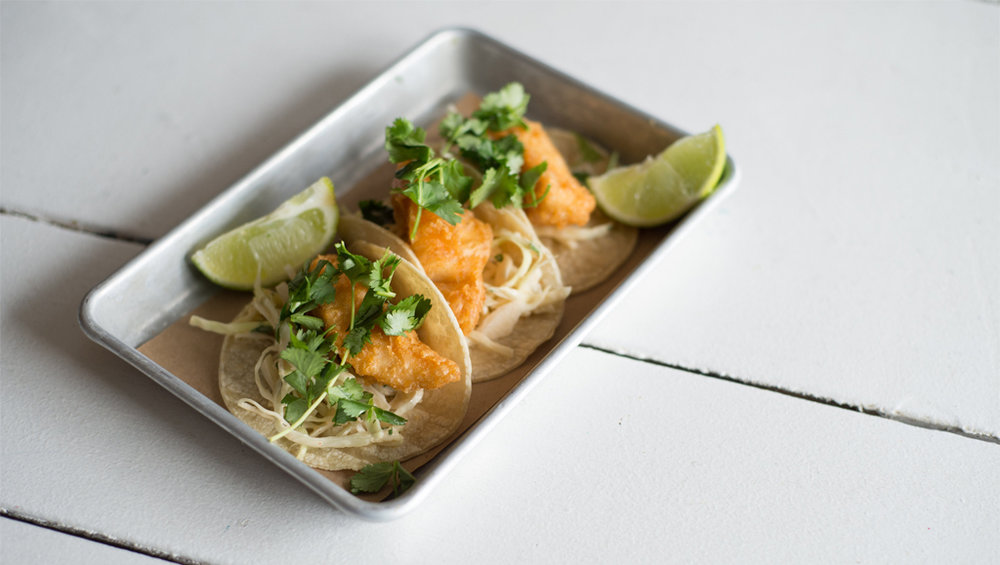 Fish tacos courtesy of bartaco
Bartaco
Gather your kids and bring the whole brood to bartaco's family-friendly Cinco de Mayo celebration. All locations are inviting the community to join the festivities with live music, face paintings, and special giveaways. Both parents and children can enjoy bartaco refreshments – a bartaco margatia for the adult, and a kids refresco for those under 21. Don't forget to order a round of Baja fish tacos for the table.
Blue Ribbon Sushi Izakaya
If chips and guac aren't your thing, but you still want to celebrate in style, try Blue Ribbon Sushi Izakaya's Yuzu Margarita – a refreshing twist on the classic margarita made with Blanco tequila, yuzu, and honey syrup.
Black Tap
You shouldn't drink on an empty stomach. Black Tap has you covered with their Spicy Mexican Burger, a pork chorizo burger, with jack cheese, pico de gallo and chipotle mayo, or The Mexico City Burger, a prime burger with pepper jack cheese, pickle jalapeños, chipotle mayo, and a crispy onion ring.
Bodega Negra
Bodega Negra covers all your Cinco de Mayo cravings. Their Margarita Flight allows indecisive imbibers a sampling of mini-margaritas that include Traditional, Spicy, Margarita del Sol, and Solstice, while the Giant Margarita is perfect for those who are committed – available in Regular or Cadillac and is topped off with a Coronita beer (serves 5+ or one very thirsty guest!).
Bodega Negra Café
Hungry for more? Head to Bodega Negra's more casual sister-restaurant, Bodega Negra Café, for their 5-for-5 deal. Five of their signature bites will be available for only $5 each. Offerings include: Churros, Corn Salad, Veggie Taco, Chicken Taco, and Jalapeño Rellenos. ¡Sí, por favor!
The Vine
The Vine's Smokin Margarita is the perfect balance of sweet, sour and salty – made with Avion Silver, Las Hormigas Mezcal, lime, agave and fennel pollen-citrus salt. It's just want we want out of a margarita this Cinco de Mayo.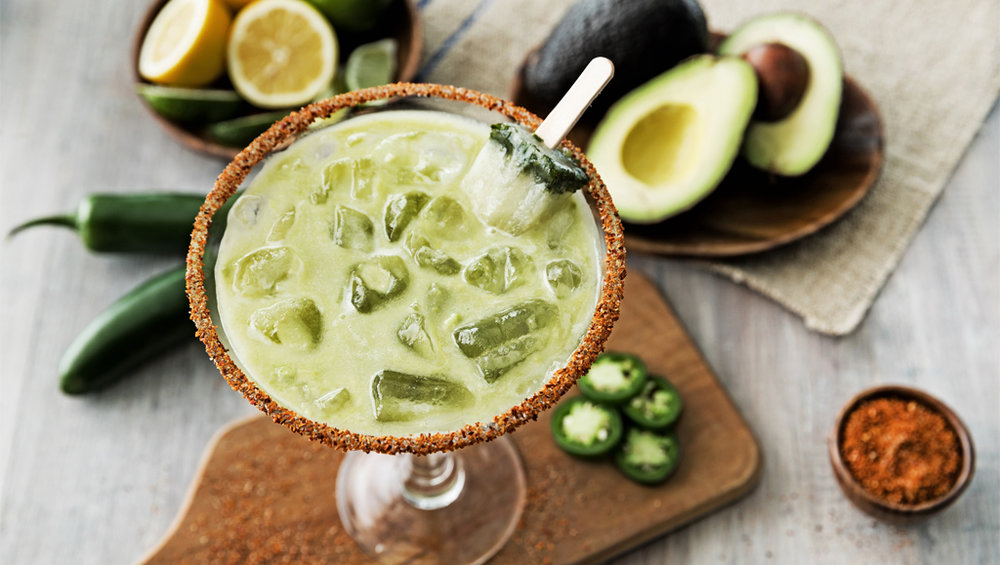 Jalapeño Avocado Margarita courtesy of Omni Hotels & Resorts
Omni Hotels & Resorts
Throwing a fiesta at home? Try making Omni Hotels & Resorts' Jalapeño-Avocado Margarita, a festive drink made with jalapeño tequila, Cointreau, fresh lemon and lime juices, agave and muddled avocado.
Available poolside at participating Omni properties later this May.
Ingredients:
· 1½ oz Tanteo Jalapeño Tequila
· ¾oz Cointreau
· ¾ oz Fresh Lemon Juice
· ¾ oz Fresh Lime Juice
· 1 oz Monin Organic Agave
· ½ Whole Avocado

Method: Rim cocktail glass with lime juice and Tajin Clasico. Place ½ of a whole ripe avocado into a mixing glass and muddle into a smooth puree. Add ice and all other ingredients. Shake vigorously! Strain into an ice-filled, prepared cocktail glass and garnish with a cilantro-lime popsicle (optional).
Saturday May 6th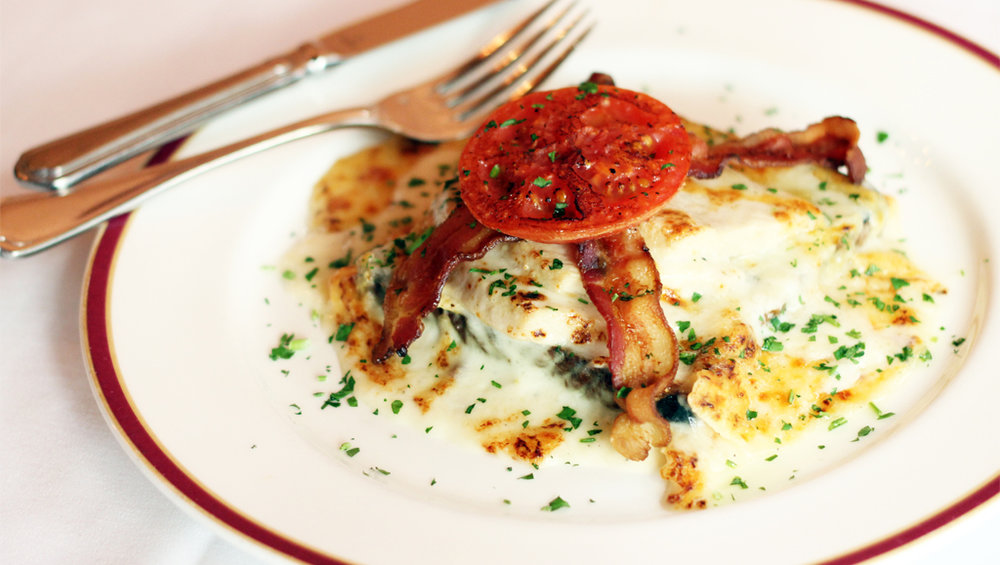 Kentucky Hot Brown courtesy of Bar Americain
Bar Americain
Inspired by Bobby Flay's love of horse racing, Bar Americain brings Kentucky flavors to New York. Their B&T is an inspired riff on the mint julep, made with Jim Beam iced chai tea, fresh lemon juice, fresh lime juice, and mint syrup. They will also be serving Derby-appropriate brunch dishes like their Hangtown Fry, Kentucky Ham Eggs Benedict, The Preakness Benedict made with Maryland crab cakes, poached eggs and Old Bay hollandaise, and of course the Kentucky Hot Brown.
The Plaza
Grab your most festive chapeau and head on over to The Plaza for a Kentucky Derby viewing party. The Plaza will be awarding prizes for the best Derby hat and serving up specialty Derby cocktails, like the Belmont Bacon Maple Old Fashion, all afternoon. Show off your best headwear and cheer on your favorite horse – it's the next best thing to being in Kentucky.
Union Standard
You might be hard pressed to find someone who likes mint juleps more than Derek Stevens, chef and owner of Pittsburgh's celebrated Union Standard. He likes them so much, in fact, that you'll be able to order these Derby cocktails all year round. The restaurant offers up a traditional-ingredient Mint Julep, as well as a seasonal-ingredient Julep, currently the Rosemary Tuco, made with Bulleit, rosemary, and spiced simple syrup.
Brooklyn Derby
The South Slope, Brooklyn beer garden, Greenwood Park, is hosting a Brooklyn Derby day with ponies, prizes, hats, mint juleps, and live music. Watch the 143rd Run for the Roses, participate in the parade of hats, and then cut loose on the dance floor. It's the ultimate excuse for a good time!
Kentucky Derby
And you're off! There's no better way to celebrate the Kentucky Derby than by going to Kentucky – the place where it all started. Rub elbows with celebrities, wear your best Southern finery, and watch the race live.
Sunday May 7th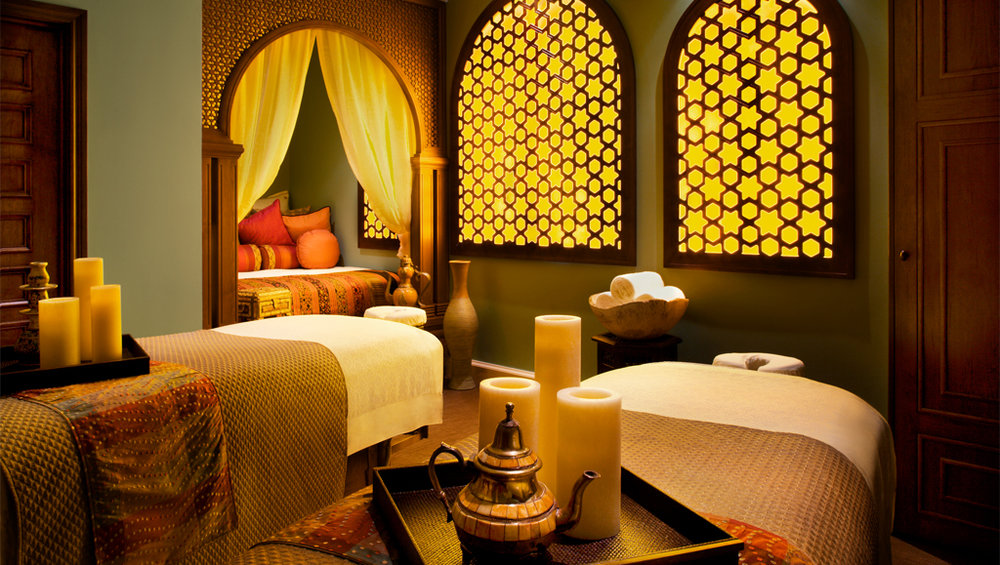 Joya Spa Suite courtesy of Omni Hotels & Resorts
Recover
After a weekend full of food, drinks, and late nights, you might need to hit the reset button. Recover at The Plaza's Guerlain Spa or pick from one of Omni Hotels & Resorts' many indulgent spa destinations for the ultimate relaxation experience. Lazy Sunday never felt so good.