Oh sweet taste of summer,
With your golden locks and crisp kernels
I gaze upon you in wonder,
Soon to shuck so I may devour
The pure delight that you are.
Photo by Melissa Cohn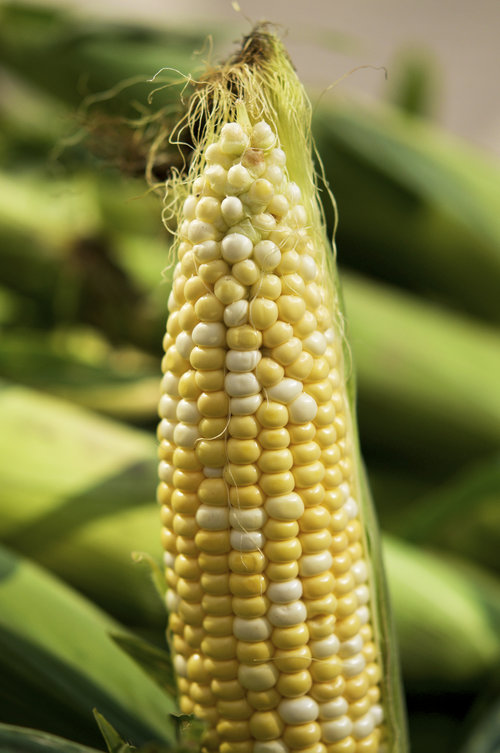 Photo by Melissa Cohn
Sweet, seasonal and super versatile, corn is made for summertime. Whether starring as the hero of the backyard barbecue or the subtle supporting role in risotto, sweet corn is the added bite of sugar ideal for elevating your summer supper. Try it charred on the grill, tossed in a succotash or turn it into gelato. Shucking that sweet cob is well worth the effort.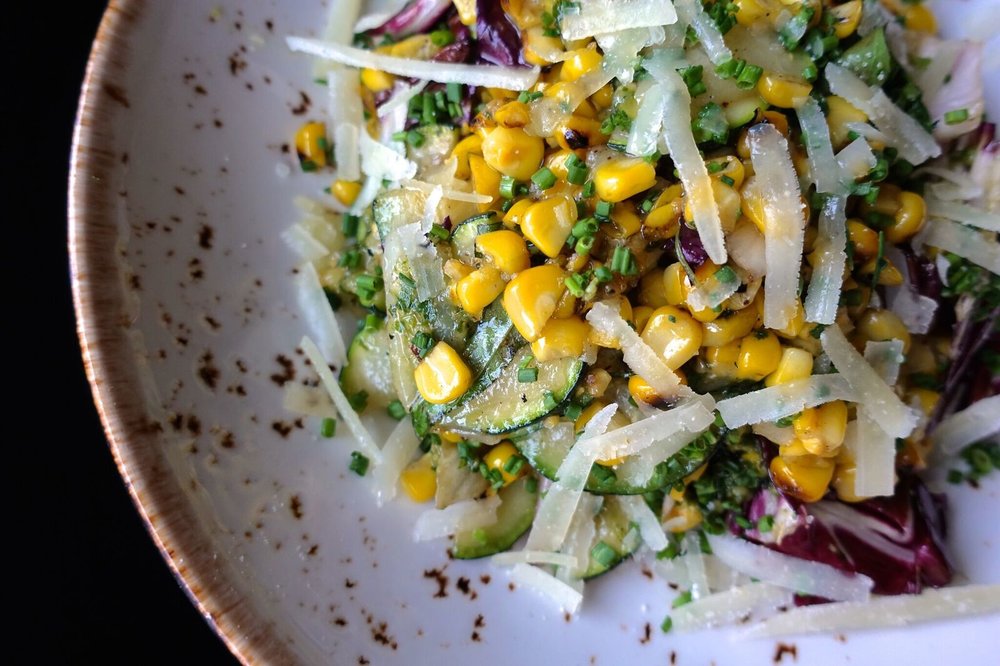 Grilled Corn and Zucchini, radicchio, manchego, basil at Bobby Flay's Gato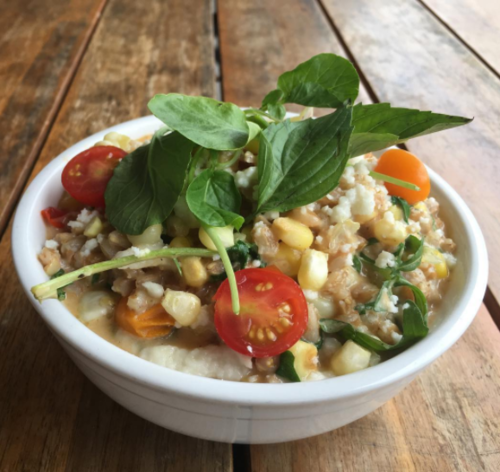 Seasonal Farro Risotto with local sweet corn and cherry tomatoes at Brider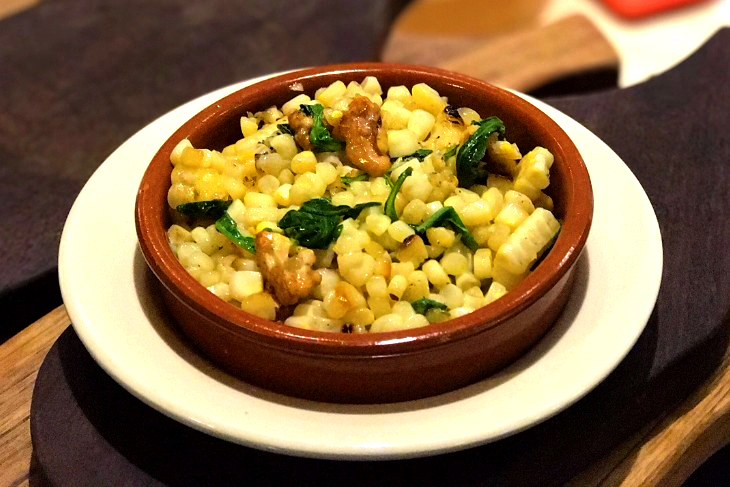 White corn roasted on the husk, sautéed with rosemary oil, toasted walnuts and a little arugula, then mounted with aged goat cheese at Barcelona Wine Bar & Restaurant (Reston, VA)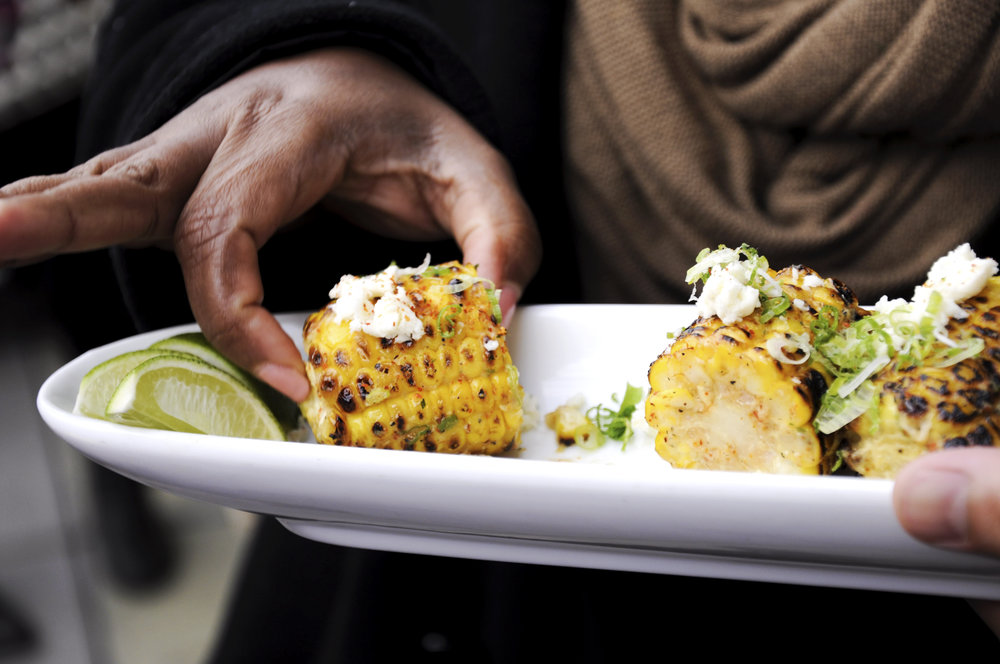 Grilled Corn with Miso Butter at Blue Ribbon Kanpai Garden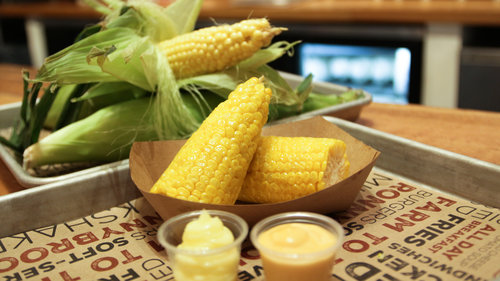 Corn on the Cob with Cheddar Cheese Sauce and Salted Ronnybrook Butter at Creamline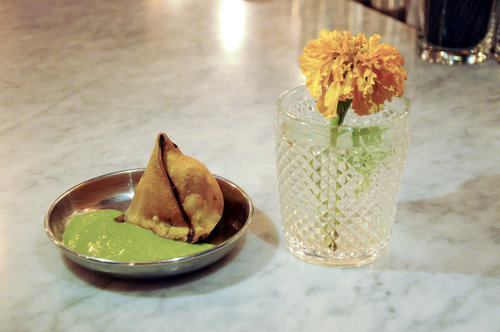 Grilled Corn Samosa at Pondicheri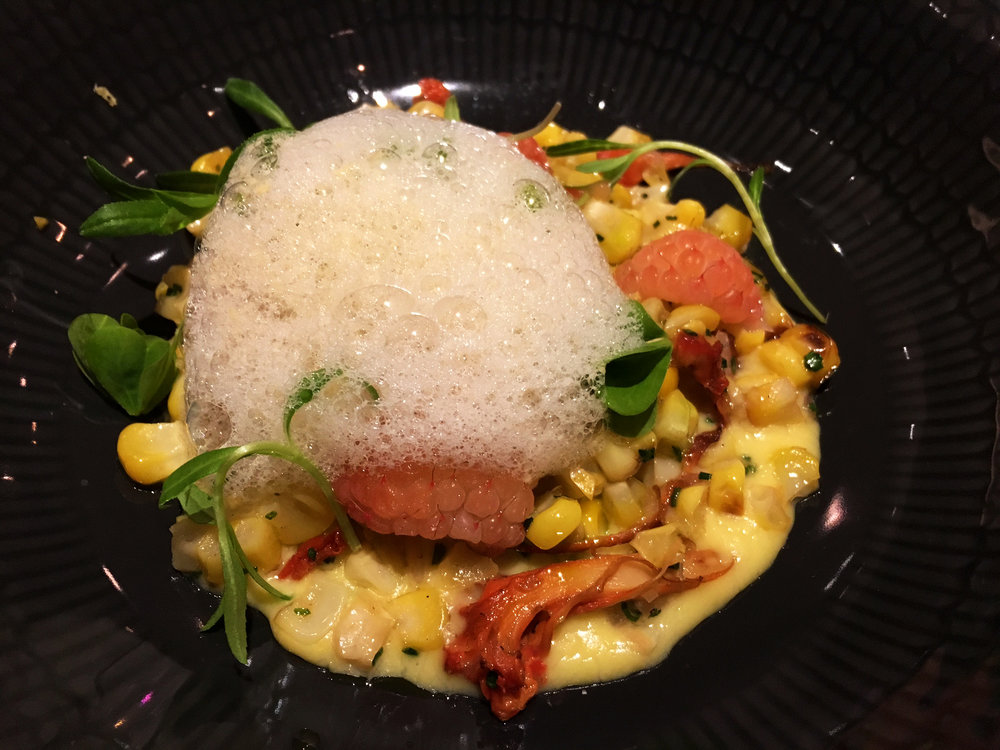 Charred Corn with chanterelles, raspberries, and tarragon at Agern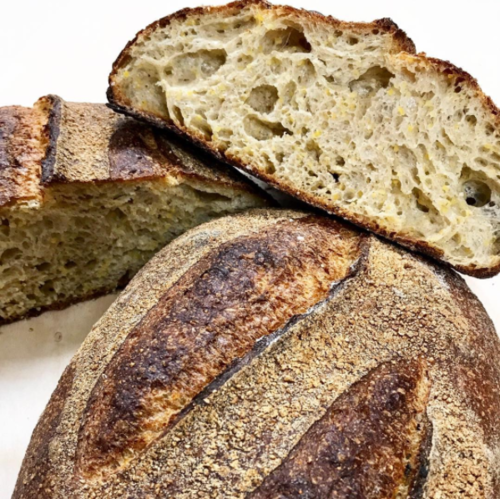 Corn Sourdough at Great Northern Food Hall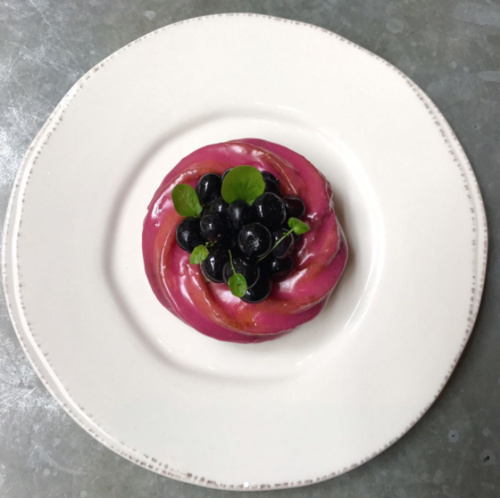 Corn Cruller with blueberry glaze, glazed blueberries and corn pudding at Italienne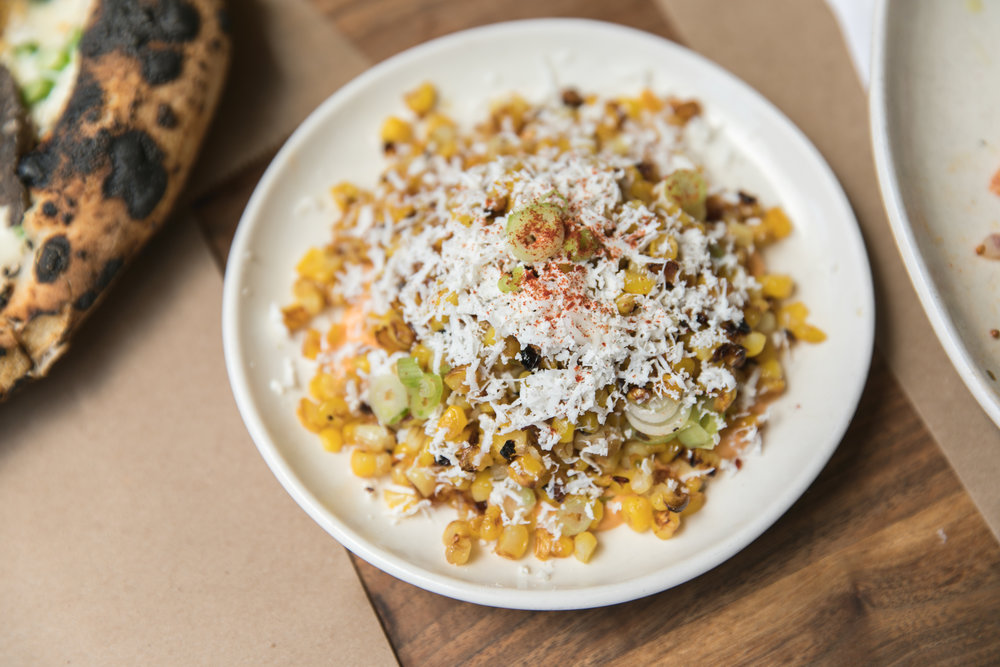 Long Island Corn Salad at L'Amico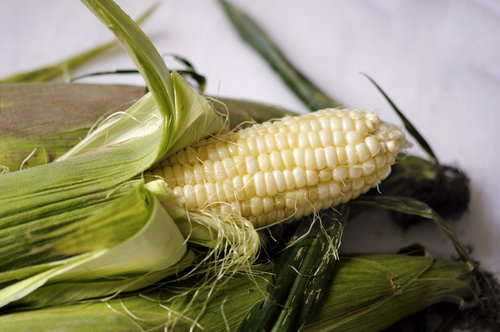 Photo by Melissa Cohn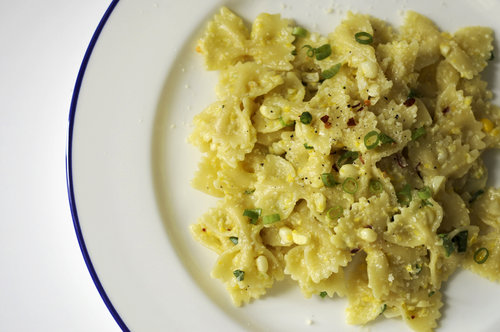 Photo by Melissa Cohn
Creamy Corn Pasta using fresh sweet corn from Union Square Greenmarket and Botticelli Farfalle. Recipe by Melissa Clark at The New York Times Cooking.