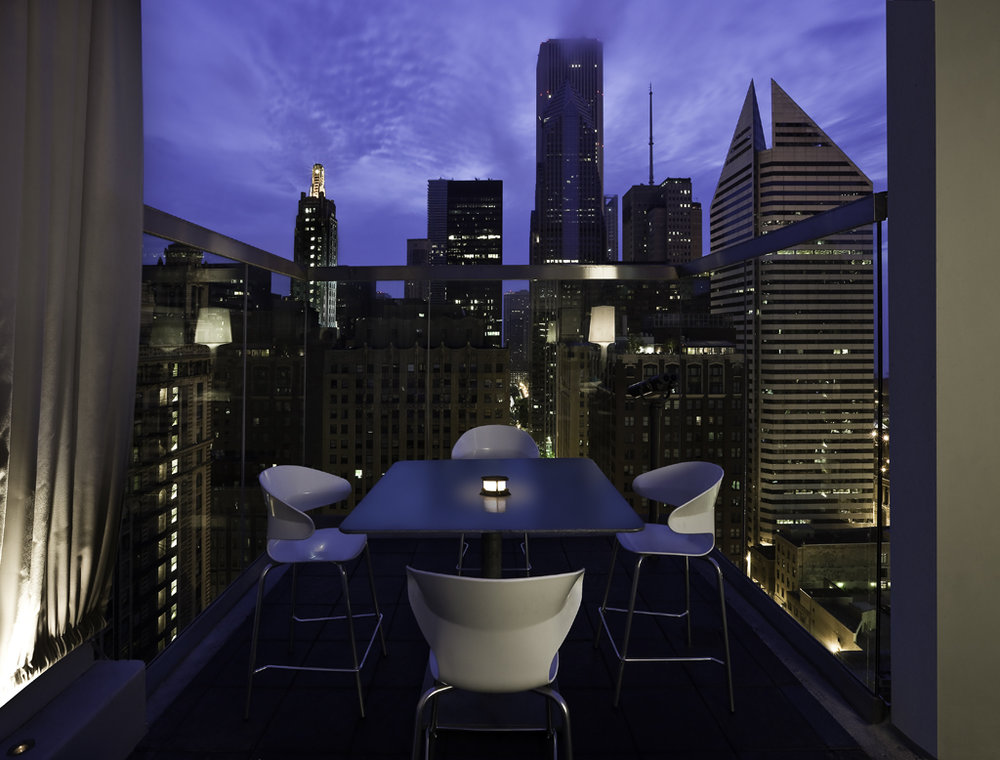 ROOF on theWit, photo courtesy of The Johnson Studio at COOPER CARRY
Outdoor space is a premium in New York City, and many other urban centers. When the city is pushing against you with its sounds and smells – or possibly physically pushing you with the crowds – and you no longer have enough street-level space to create a refuge, the only place to go is up. Rooftops give you a way to be outside, while still sheltered from the city.
These high-flying plots of real estate are coveted for their views, food, and drink, but what about the unique design elements that go into creating them? We talked to Ray Chung, Director of Design at The Johnson Studio at COOPER CARRY, an architecture and design firm, about what creates a truly amazing rooftop space.
First, space planning. The layout of the rooftop is extremely important as it has to take advantage of the best views and at the same time leave enough room for circulation.
Second, first impressions. First impressions are key and one of the most important moments that defines a rooftop bar's personality is the first view coming off the elevator. You need a theatrical reveal.
Third, comfort. Rooftop bars are harder to get to than street-level bars, and people usually come to settle in and stay longer. It's important to have comfortable seating areas, weather control, a sense of life, and an element of intrigue that you would not be able to experience on the ground.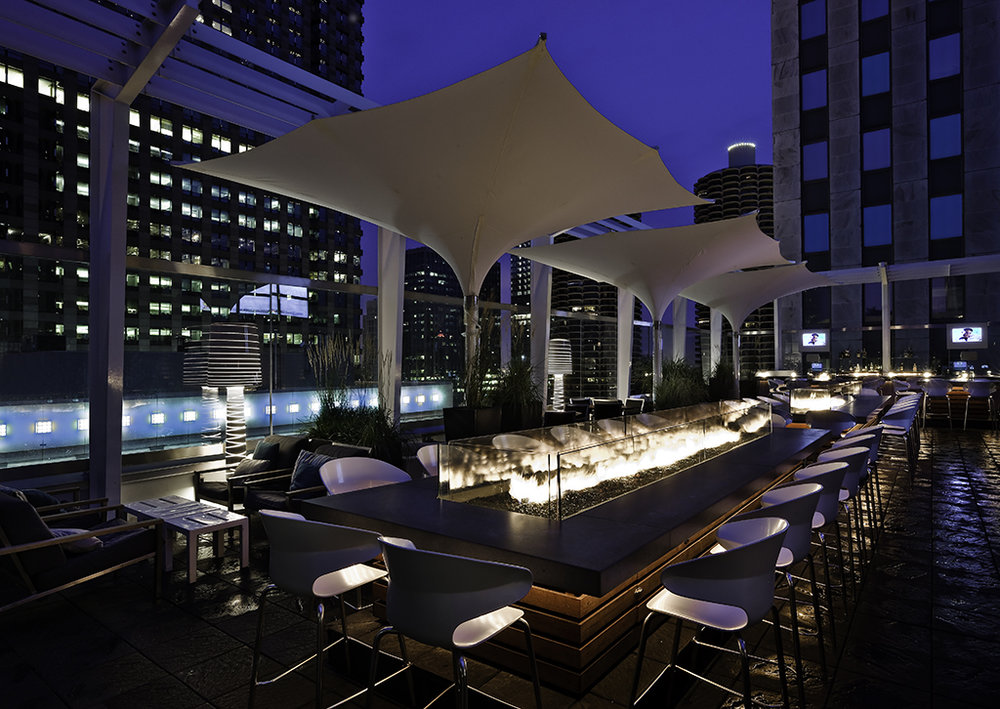 ROOF on theWit, photo courtesy of The Johnson Studio at COOPER CARRY
The professionals at The Johnson Studio AT COOPER CARRY are expert at creating visual and sensory experiences in their designs, so we asked them to come up with their ultimate list of rooftop bars and lounges around the world that display elements for "a truly amazing" rooftop experience.
A Collection Of, DesignJune 14, 2017