Team Bullfrog's travel-savvy Julia Gordin took a trip to Cuba and came back with more than just a tan. From dining to dancing, here are her must-dos in this vintage city.
One of the best ways to spend an afternoon in Havana is at Fabrica Del Arte, located in the Vedado neighborhood. The old peanut oil factory – turned mixed media art center – includes everything from fine art to music to graphic design. PRO TIP: Grab a mojito at one of the building's many bars. "The bartender made the experience interactive and let us make the drink ourselves, crushing the mint, adding the rum, and mixing."
Beach Day
A trip to the beach is an absolute must and Varadero is a pristine location, perfect for a first-time visitor. PRO TIP: If you want to hang with the locals visit Playa Santa Maria or Playa Mar Azul. Both are about a 25-minute cab ride from Havana and should only cost you 20 CUC.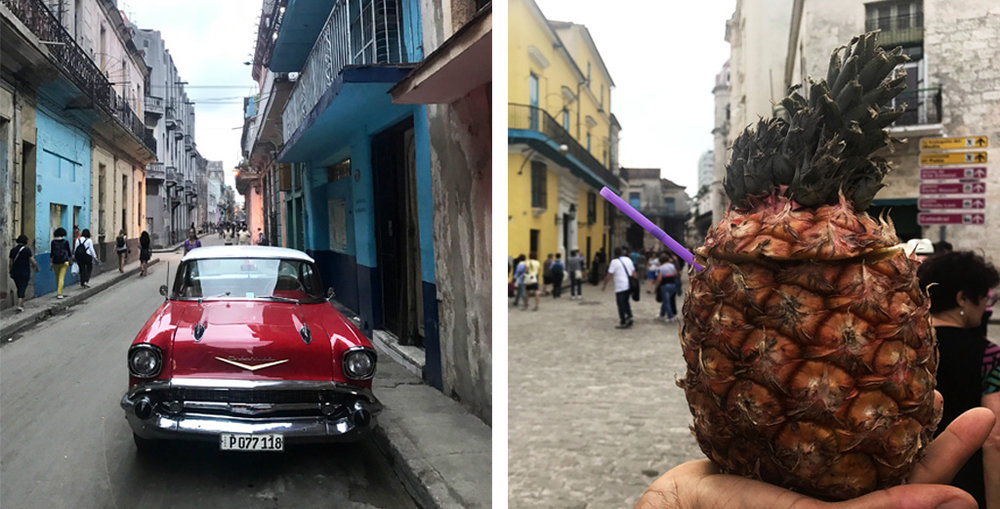 Watch the sunset at the Malecón
The Malecón is a sea wall and long road that stretches along the coast of Havana, from the Vedado neighborhood all the way to Havana Vieja. The best time to visit is during sunset, when groups of locals gather by the water and enjoy cocktails, music and fun! PRO TIP: Watch out for the waves which often spray over the sea wall.
A Hidden Gem
Porto Habana is located on the 11th floor of a residential apartment building. This restaurant's menu boasts classic Cuban food like Ropa Vieja and Camarones Enchiladas. PRO TIP: Go during the day for lunch and snag a seat by the window to catch the beautiful view.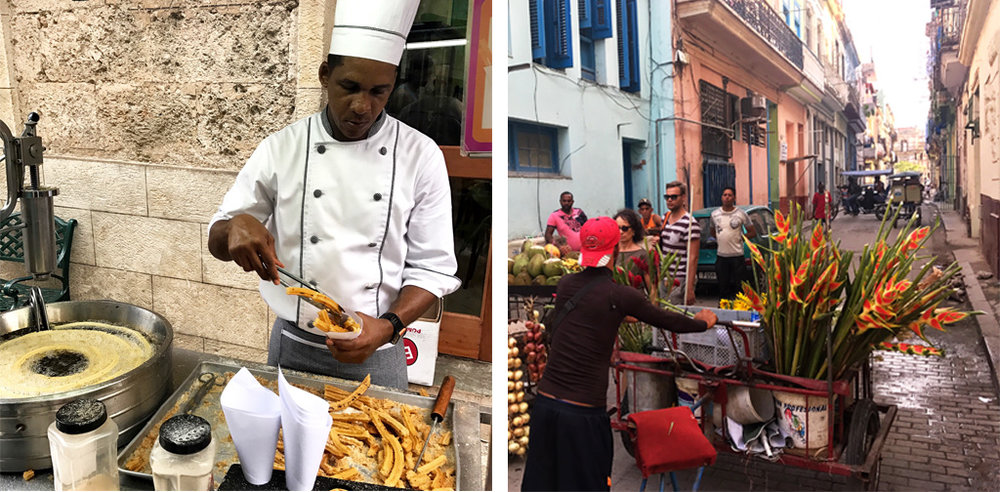 Take Salsa Lessons
Club 1830 is known as one of the island's best dance-studio-turned-evening-club located in the Vedado. Start with a dance class during the day and then practice your moves in the evening with live music and a mix of locals and tourists dancing along the water together. PRO TIP: Wear comfy shoes!
A Bar for History Buffs
Bodeguita del medio claims to be the creator of the mojito. While this can't be verified, it is known for having a "perfect" one, as quoted by Hemingway, a regular patron along with Salvador Allende and Pablo Neruda. PRO TIP: The restaurant has a bar downstairs that stays open late and "is the place to be, afterhours." Head there after your salsa lesson.A Collection Of, TravelMarch 13, 2017